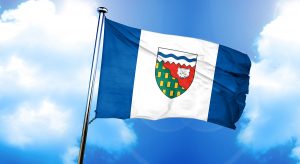 De Beers Canada plans to funnel more of the Gahcho Kué mine's spending into the Northwest Territories economy, the company reported in a recent press release.
Already, 72 per cent of the operation's 2018 spending has been directed to companies in the territories, equalling $108 million as of the end of May. To boost that number further, De Beers is making efforts to promote the contract opportunities available at the mine.
It provided an overview of these opportunities as well as an update on both the Gahcho Kué and Snap Lake mines at a recent presentation in Yellowknife, which was attended by approximately 50 Northwest Territories-based companies.
"De Beers remains focused on creating a positive legacy during the time it operates the Gahcho Kué mine and an early priority is to help grow Northwest Territories business capacity through new business development," said Allan Rodel, the mine's general manager. "These annual business updates are key to all parties in understanding what opportunities exist, what the community capacity is to take on these opportunities, and how we can work together to see this work take place here in the north by northern companies."
The work in question includes duties ranging from wash bay operation to winter road construction and supply of equipment.
"By maximizing our local spend, we're able to generate increased economic activity throughout the Northwest Territories, resulting in more income and jobs, especially with our Indigenous community partners," added Kelly Brenton, De Beers Canada's superintendent of Indigenous relations and sustainability.