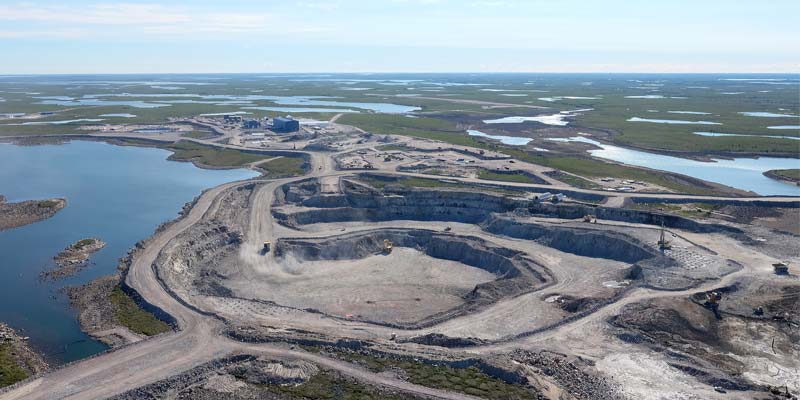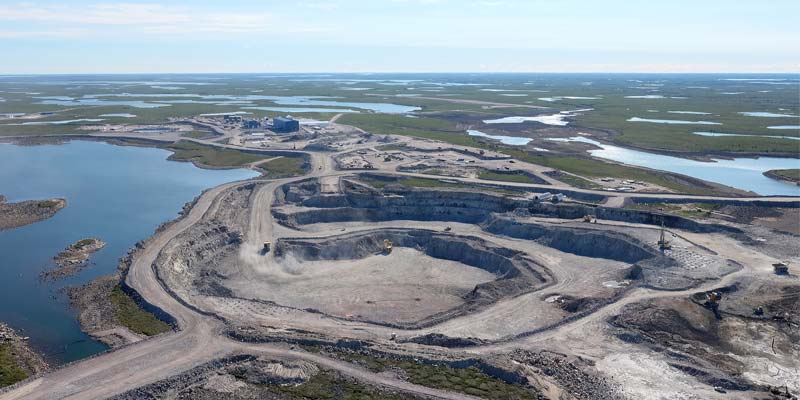 Ore from Gahcho Kué is now being fed to a process plant, signaling the formal ramp-up of diamond production for Canada's newest diamond mine.
According to De Beers Group and Mountain Province Diamonds—joint partners in the venture—the project remains on track to reach full commercial operation in the first quarter of 2017.
"Gahcho Kué will not only strengthen De Beers in Canada, but ensure Canada remains the third-leading diamond producer, by value, in the world," said De Beers Canada CEO, Kim Truter.
"We are excited to see this project move into the production phase and must congratulate our Gahcho Kué team and thank our community partners for helping us deliver this world-class mine."
The first ore was exposed at Gahcho Kué on March 23 and introduced into the processing facility on June 20, with the first commissioning carats being recovered 10 days later.
"Successful plant commissioning and the start of ramp-up to production at the world's largest new diamond mine is a major achievement for the Gahcho Kué joint venture and a tribute to the operating partner, De Beers Canada," said Mountain Province president and CEO, Patrick Evans.
The mining operation has, to date, pre-stripped more than 20 million tonnes of waste material during the capital phase, ensuring sufficient exposed ore for production ramp-up.
Located about 280 km northeast of Yellowknife in the Northwest Territories, Gahcho Kué is the largest new diamond mine under construction anywhere in the world. It is expected to produce an average of 4.5 million carats every year over its lifetime.