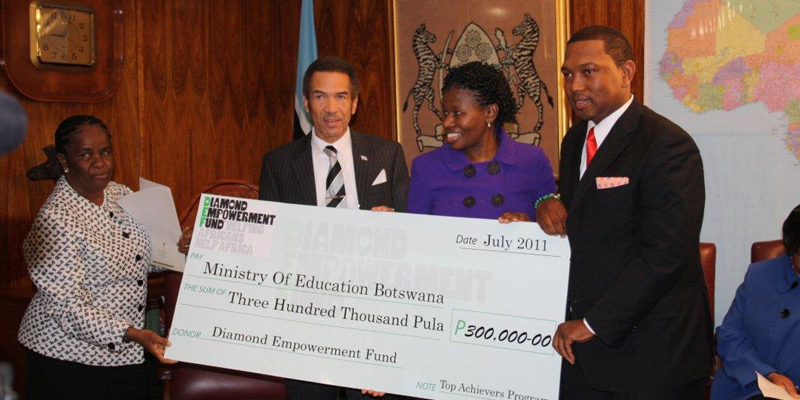 A program dedicated to helping high school students in Botswana go to university has been named Diamond Empowerment Fund's (DEF's) first education beneficiary in that country.
"The efforts of the 'Top Achievers Program' is an outgrowth of our very positive interaction with the Botswana workforce in the diamond industry," said DEF advisory board member Elliot Tannenbaum of Leo Schachter.
"It is therefore in line with our vision of empowering African youth through education, creating a self-sustainable economic future for Africa."
DEF is a non-profit organization raising money to develop and empower economically disadvantaged people in African nations where diamonds are a natural resource. 'The Top Achievers Program' is a collaboration between DEF and the African nation's ministry of education. Through it, 30 students are given the opportunity to study at a university of their choice anywhere in the world.
"DEF's support of the 'Top Achievers Program' in Botswana signifies our recognition of the importance of this diamond-producing nation and the impact diamond beneficiation will have on its future," said DEF executive director Nancy Orem Lyman. "It marks the initial program based in Botswana that DEF will support."
The program is DEF's third beneficiary. CIDA City campus, a business college in Johannesburg, South Africa, was the first. Students there can study for free provided they return to their native villages after graduation and teach for a period of time. The African Leadership Academy, a secondary school in Johannesburg, is the second beneficiary. It teaches leadership skills and foundations of ethical governance to students from all 54 countries in Africa.