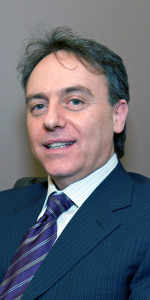 David Gavin of Global Gem Group has been elected president of the Diamond Bourse of Canada (DBC).
 
Gavin joins the following elected bourse directors:
• Jeffrey Brenner (Rockwell Diamonds);
• Sampat (Sam) Poddar (Byrex Gems);
• Allen Shechtman (Martin Ross Group);
• Minesh Shah (Diaco Inc.);
• Filip Zimmerman (Zimmy Diamonds); and
• Raziel (Razi) Mizrahi (Summit Diamonds).
The previous board comprised the DBC's founding members. The bourse's constitution called for elections three years following its incorporation.
"While most of the directors may be new, they are nonetheless all well-established industry players who between them bring a substantial track record of achievement and decades' worth of national and international industry experience," said DBC's managing director, Adam Shubinsky.
Canada is the world's second- to third-largest diamond producer by value. When it opened its doors in 2010, the DBC became the 29th bourse in the world and established a Canadian 'cradle to finger' diamond pipeline. Since then, membership has grown to 98.
Bhushan Vora of Gem Star Inc., is the unelected nominee for president. The following were not elected as bourse directors:
• Uri Ariel (HRA Group of Companies);
• Ajay Jariwala (Accudiam Inc.);
• Michael Minister (Corona Jewellery Co.);
• Sangita Shah (Vandan Associates Inc.); and
• Samuel Chmielash (MSD Gem Lab).
"The bourse is keenly aware of the importance of Canadian jewellers to the health and viability of the entire Canadian diamond industry, and consequently it will examine in detail all the various ways with which it could help Canadian jewellers realize direct benefits from its operations, activities, and services, with an emphasis on benefits that are easily quantifiable, and provide a clear and definable boost to the jeweller's and wholesaler's bottom lines," Shubinsky added.