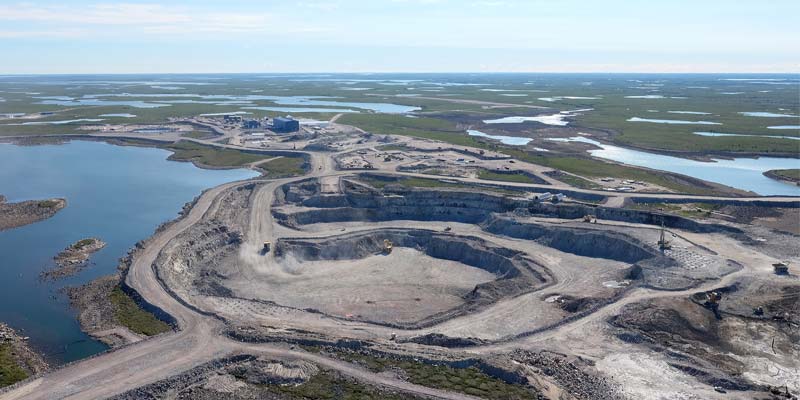 A childcare centre construction project in the Northwest Territories (NWT) has received a $356,000 contribution from De Beers Group, the majority shareholder of the region's Gahcho Kué Mine.
Scheduled to be completed in September, the $1.2-million facility is part of the Fort Resolution Métis Council. It will provide education and childcare services for up to 15 children under the age of five, and also offer indoor recreation areas/facilities and an outdoor playground available for use by community members.
The facility will offer long-term employment for five people. Additionally, construction will provide temporary employment to 30 people during assembly of the building on site. The Métis Council will prioritize hiring of local residents during construction and operations.
"The opening of this centre will allow for parents to enter the workforce to build on a working career for their family's well-being," says Arthur Beck, president of the Fort Resolution Métis Local.
The facility's future location has been cleared, and a 158-m2 modular building currently under construction in Alberta is set to be assembled on the site in September.
The De Beers Group funding is being provided through the Anglo American Group Foundation. The contribution will help fund health and wellness equipment, a healthy food program, early childhood development programming, and staff costs.
"Thriving communities start with strong, healthy families and we are proud to help establish this critical community infrastructure in Fort Resolution," says Gahcho Kué Mine's general manager, Lyndon Clark.
The Fort Resolution Métis Local is part of the NWT Métis Nation, which is one of six Impact Benefit Agreement communities for Gahcho Kué Mine, De Beers reports. Fort Resolution is a community of about 500 people located near where the Slave River enters Great Slave Lake, approximately 160 kilometres northeast of Hay River. NWT.
Gahcho Kué Mine is a joint venture between De Beers Group (51 per cent) and Mountain Province Diamonds (49 per cent). The site, which opened in 2016 and has a life of mine until 2030, is located 280 kilometres northeast of Yellowknife.