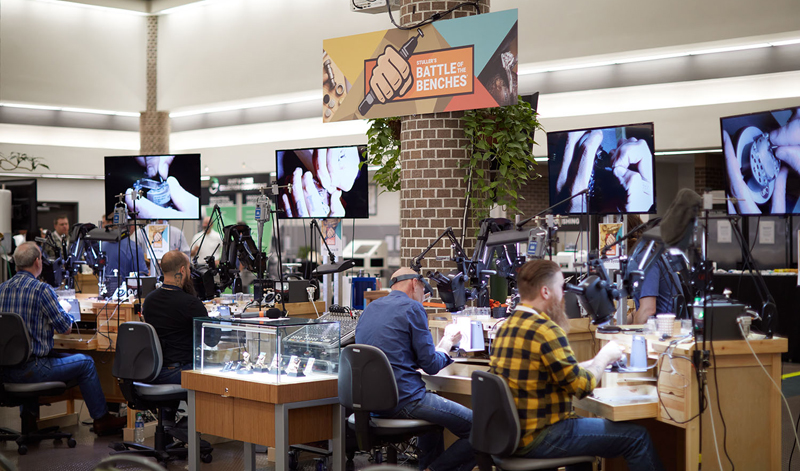 Jewellers looking to enhance their hands-on skills may benefit from Stuller's upcoming Bench Jeweler Workshop.
"This is the event for bench jewellers," says Stuller's director of tools, Chris Leonard. "It's a place where jewellers can come together and learn from seasoned professionals about hot topics in our industry."
In addition roundtable networking, the event will feature product demonstrations for fusion welding, laser welding, and laser engraving, as well as classes on topics such as:
diamond testing and screening;
digital technology; and
web-based tools.
The two-day program, held at the company's global headquarters in Lafayette, La., runs from March 31 to April 1. To register for the Bench Jeweler Workshop, click here.
Also returning this year is the "Battle of the Benches"—a real-time series of mini challenges to test the skills of bench jewellers.
"The true masters of the bench are chosen through a series of stone setting, metal working, and CAD challenges," Leonard says. "All attendees are invited to participate."
For more on the Battle of the Benches, click here.