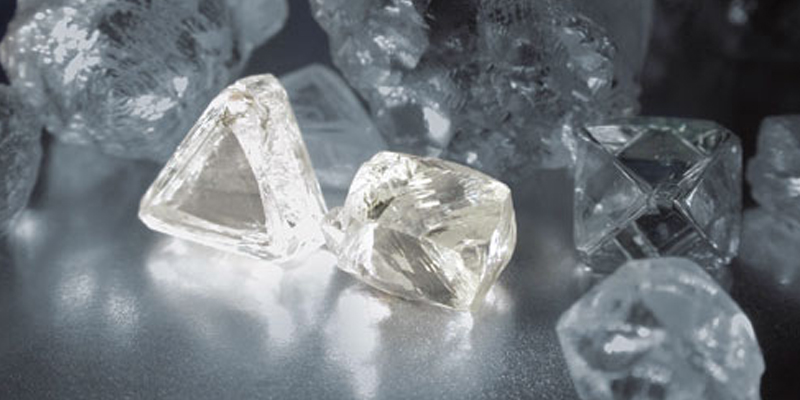 A massive 88 per cent increase in the trade of polished diamonds helped push Dubai's total diamond trade up by 53 per cent in 2007 to $11.23 billion US.
 
According to the Dubai Multi Commodities Centre (DMCC), the emirate's rough diamond trade also recorded a healthy increase, gaining 29 per cent from 2006 to reach $4.82 billion US. Dubai's total rough trade in 2006 reached $3.93 billion US, while total polished trade came in at $3.39 billion US.
"2007 has been a year of record growth for the UAE diamond trade, which has crossed the psychological mark of $10 billion US," said DMCC executive chair Ahmed Bin Sulayem. "Dubai has become a mature diamond centre, combining its role as an international hub, a regional distribution centre, and a local consumer market."
These numbers reiterate the region's growth as an emerging market in the jewellery industry, driven partly by the government's support through new infrastructure.
Sharp increases in polished diamond imports from Belgium and India helped push Dubai's numbers up 73 per cent to $3.68 billion US in 2007 over the previous year's total of $2.12 billion US.
Polished diamond imports from India reached $2.33 billion US, an increase of 88 per cent from $1.24 billion in 2006, while imports from Belgium rose by 50 per cent to $630 million US, up from $420 million US. Exports of polished diamonds rose by 115 per cent to $2.73 billion US in the same period.
"It is encouraging to see more rough diamonds coming directly from producing countries and more polished diamonds coming from established diamond centres like Antwerp and Mumbai being marketed in Dubai," said Youri Steverlynck, chief executive officer of the Dubai Diamond Exchange (DDE).