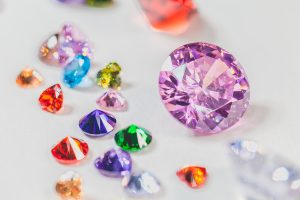 École de Gemmologie de Montréal (EGM) has planned two upcoming workshops aimed at improving attendees' grading abilities.
The first, which focuses on grading pearls, will be held on May 26 and 27. This workshop will cover the history of pearls as well as the characteristics determining their quality and value, including shape, size, colour, and surface quality. Students will also complete hands-on exercises using EGM's inventory of loose pearls and strands.
A second workshop—scheduled for June 30 and July 1—will cover coloured gemstone grading. The course will teach participants to evaluate gemstones by colour, cut, and clarity, with practical examples provided from the school's collection of gems (which includes ruby, sapphire, emerald, topaz, tourmaline, peridot, and tanzanite). To register for this workshop, prerequisite gemmology courses or equivalent industry experience are required.
Both courses will run from 9 a.m. to 5 p.m. on the days they are scheduled. Once finished, attendees will receive letters of completion and educational notes.