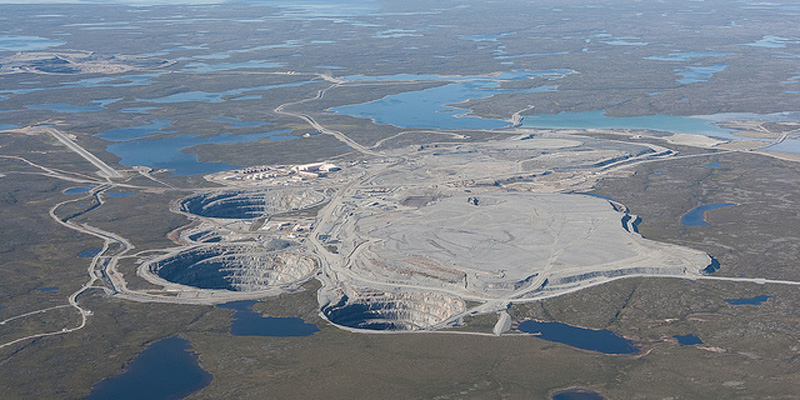 A lawsuit brought against BHP Billiton, Harry Winston Diamond Mines, and others has been dropped.
Harry Winston Diamond Corp., says it has been served with a formal notice of discontinuance by the Ontario Superior Court of Justice that BHP Billiton and all its joint venture partners have agreed to waive their rights of first refusal regarding the sale of the Ekati Diamond Mine.
Last month, Chuck Fipke, the man who discovered what would later become Ekati, sued Harry Winston, BHP, and their affiliates, as well as Stewart Blusson and Archon Minerals Ltd.
The claim alleged the offers made by BHP to C. Fipke Holdings Ltd. did not comply with its pre-emptive rights under the joint venture agreements for the Ekati mine, and that Harry Winston was complicit in this alleged non-compliance. Fipke also alleged that Harry Winston's debt financing arrangements for the acquisition had interfered with its own ability to arrange financing.
According to a press release, the sale of the mine will proceed subject to satisfaction of closing conditions, including regulatory approvals.
Harry Winston agreed last November to purchase BHP Billiton's 80 per cent stake in the core zone joint venture and its 58.8 per cent interest in the buffer zone joint venture for $500 million.
Blusson co-discovered Ekati with Fipke. Each holds a 10 per cent interest in the mine.