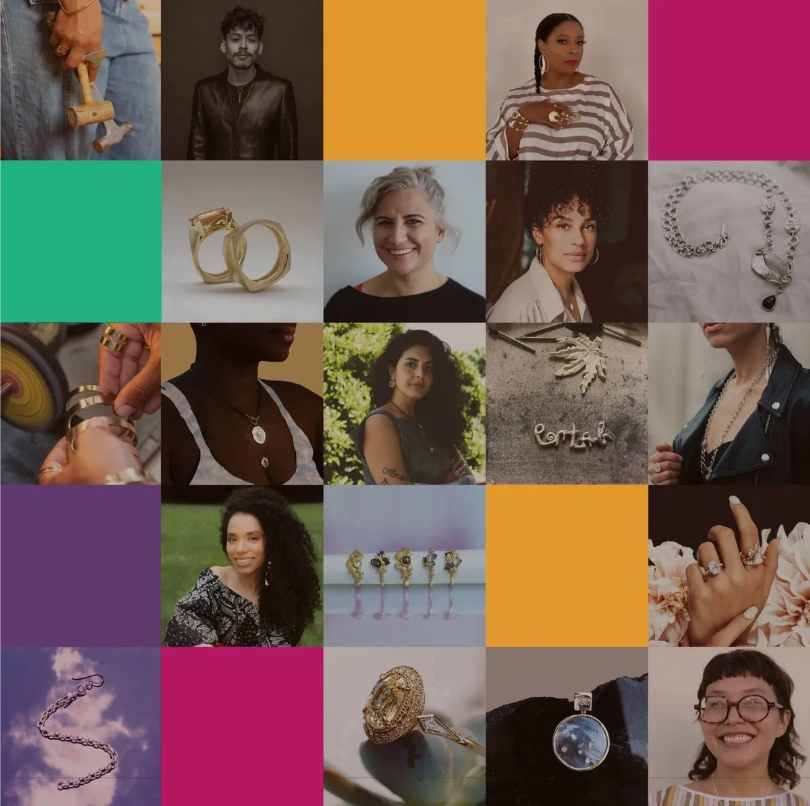 When it comes to representation and opportunity within the jewellery industry, there is plenty of work to be done.
This is the focus of a recently published open letter by a group of BIPOC (Black, Indigenous, and People of Colour) jewellery designers.
The collective statement was penned by New York-based designer Angely Martinez and co-signed by 29 professionals from the United Kingdom and the United States.
"We, as BIPOC designers, stand together united as one voice in the jewellery industry," the letter reads. "Our skill set and contribution remain valid and equitable to our peers and contemporaries. We choose to be part of the jewellery sector and seek to communicate our combined point of view as BIPOC designers.
"Our points of view are our pride and joy; we welcome support and an ongoing conversation."
The letter proposes several long-term commitments members of the jewellery industry should make to ensure equity within the profession, including:
investing in education and new/inclusive curriculum in schools and design programs;
creating more educational opportunities in both technical and artistic training for BIPOC designers;
increasing the representation of BIPOC-owned businesses in retail shelf space;
ensuring fair and equitable representation of people from all backgrounds at exhibitions and luxury fairs worldwide;
acknowledging the origins of inspiration from BIPOC cultures, traditions, and historical objects; and
employing people of colour in classrooms, retail sales floors, trade show booths, boardrooms, organizational committees, and beyond.
The statement also details several calls to action, including:
acting with grace, resolve, and leadership—not defensiveness;
developing expectations for new industry standards by hosting ongoing conversations pertaining to equality, equity, and opportunity for BIPOC designers;
integrating both emerging and mid-career BIPOC designers into new and existing artist development programs; and
recognizing racism within, acknowledging systemic racism, and working to eliminate it.
"We ask the jewellery industry to contribute to this movement and recognize the vast, historical under-representation of BIPOC in the commercial facet of the industry," the letter reads. "While most of the resources utilized in the creation of fine jewellery are globally sourced from origins with a majority BIPOC population, and while BIPOC culture is often appropriated and capitalized upon within the jewellery industry, for too long, you have been missing our voices in how the industry is shaped, nor have we had equitable opportunities for advancement in our careers.
"A swell of change is already taking place and it's time for the jewellery industry to embrace this movement and be accountable by implementing initiatives and programs that can fundamentally affect change."
To read the full letter, click here.