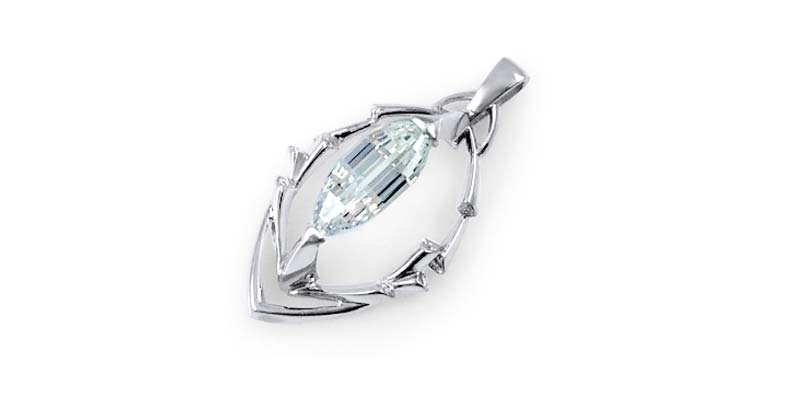 The Esperanza diamond is set to be the centrepiece of a display hosted at the Smart Jewelry Show.
It joins other stones that are part of the R. Harder Gallery of Gems and Minerals, one of the United State's largest private collections of minerals and gemstones in their natural form. The gallery is housed at Jewelers Mutual's headquarters in Neenah, Wisc.
"The world of diamonds and gemstones is fascinating," said Scott Murphy, Jewelers Mutual's president and CEO.
"It is an honour to have some of our most prized stones from the R. Harder Gallery share company with the spectacular Esperanza diamond at the Smart Jewelry Show."Â 
The one-of-a-kind diamond was cut by master cutter, Mike Botha, CEO of Embee Diamonds, which is located in Prince Albert, Sask.
Originally weighing 8.52-carats, Esperanza is one of the largest diamonds ever to come out of the ground at Arkansas Crater of Diamonds State Park. It was found last June by Bobbie Oskarson, who was visiting the mine from Colorado. She named it 'Esperanza,' meaning 'hope' in Spanish. Graded by American Gem Society Laboratories, the internally flawless, D-colour stone is estimated to be worth more than $1 million U.S.
Now weighing 4.605 carats, Esperanza's triolette shape features 147 facets. The diamond has now been set in a custom-designed platinum pendant.
The Smart Jewelry show will be held in Chicago from April 17 to 19. For a closer look at Esperanza, click here.
In other company news, Responsible Jewellery Council (RJC) has re-certified Embee Diamonds.
"As a manufacturer of Canadian diamonds, Embee Diamonds is dedicated to the highest standards of ethical conduct, and our RJC re-certification confirms our commitment to these very standards throughout our organisation and supply chain," says Evert P. Botha, COO of Embee Diamonds.
RJC says the verification assessment was led by independent third-party auditing firm, UL Responsible Sourcing.
"It is a pleasure to announce Embee Diamonds has been certified against the 2013 Code of Practices (COP)," says RJC executive director Andrew Bone. "The new provisions under the 2013 COP address important issues for our members and their supply chain. We are delighted to see members achieving certification against the standard and warmly congratulate Embee Diamonds."