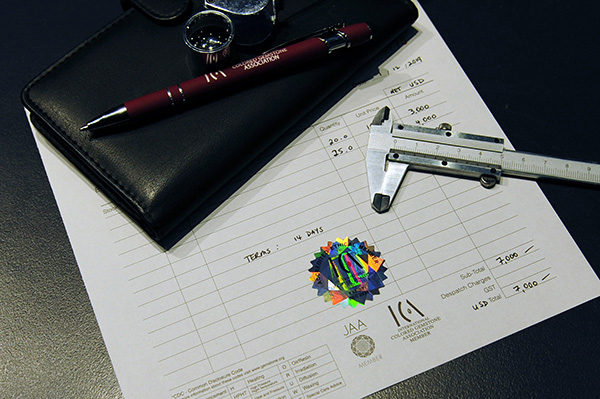 Boosting customer confidence and enhancing industry goodwill are central to the latest offering from the International Colored Gemstone Association (ICA).
The organization has launched an Accredited Ethical Member program (AEM) to recognize its members for responsible, ethical, and sustainable colored gemstone trading practices.
Designed as a self-audit obtained via an online questionnaire, the program, ICA says, serves as a stimulus for continuous improvement in the gemstone industry.
"It is intended that ICA members who undertake this accreditation process will understand more fully their duty of care within the gem and jewellery supply chain and improve the practices within their organization," says the program's chair, Damien Cody.
The accreditation program, ICA says, was developed over several years with the help of the American Gem Trade Association (AGTA) and The World Jewellery Confederation (CIBJO).
AEM consists of a series of steps containing key ICA and industry objectives and outlining the elements of responsible sourcing. These include:
the ICA code of ethics;
duties of disclosure; and
CIBJO's responsible sourcing book.
Upon submission and satisfactory completion, members will receive AEM status from the organization. This includes an indication of the accreditation in the ICA online membership directory, as well as a holographic seal that can be affixed to sales dockets and invoices.
To maintain the AEM status, members must renew their accreditation online each year and be a member in good standing.
For more information, click here.