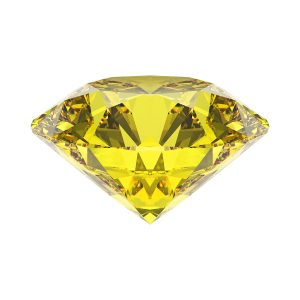 Yellow diamonds are the focus of a new educational offering from the Natural Color Diamond Association (NCDIA). The New York-based nonprofit has released a video on the gem, targeting both consumers and industry experts in an effort to improve communication and industry knowledge.
The video features material delivered by NCDIA's education director, Thomas Gelb. In it, he covers a broad range of topics relating to yellow diamonds, including how the colour is caused, where the gems are found, and which methods are used to describe and grade them. It also offers perspective on some of the differences between natural yellow diamonds, their synthetic counterparts, and other yellow gemstones.
"It is important to go beyond the standard explanations the scientific analysis of a grading report provides," said Alan Bronstein, president of NCDIA. "While it is important to break down some of the technical information, which we do, the public needs to feel encouraged and free to make a personal decision based on the affordability and beauty of the colour for them."
For more information, visit NCDIA's website.