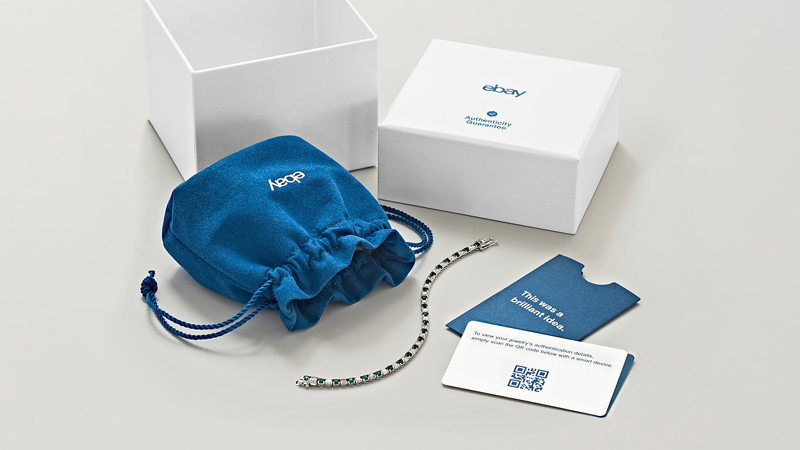 Helping ensure luxury jewellery shoppers get what they pay for online is the goal of the Gemological Institute of America's (GIA's) latest collaboration.
The institute has partnered with eBay to authenticate items of fine jewellery sold on the platform. The development, which is part of eBay's 'Authenticity Guarantee' service, will see GIA experts and gemmologists verify metal type, purity, and gemstone quality for new and used items sold for more than $500.
"Jewellery has always been a popular category on the marketplace, and its growth shows how consumer demand is only increasing," says eBay's general manager of luxury, Tirath Kamdar. "Expanding Authenticity Guarantee to jewellery was a crucial next step for our luxury business."
Per the collaboration, jewellery professionals with GIA will perform a multi-point inspection, verifying metal type, purity, and gemstone quality, to confirm the authenticity of eligible items.
"Collaborating with eBay on its Authentication Guarantee extends our mission, helping to protect the millions of eBay fine jewellery buyers and sellers," says GIA's chief operating officer, Pritesh Patel."
The offering will soon expand include top designer brands like Bvlgari, Van Cleef & Arpels, David Yurman, Cartier, and Tiffany & Co, eBay reports.