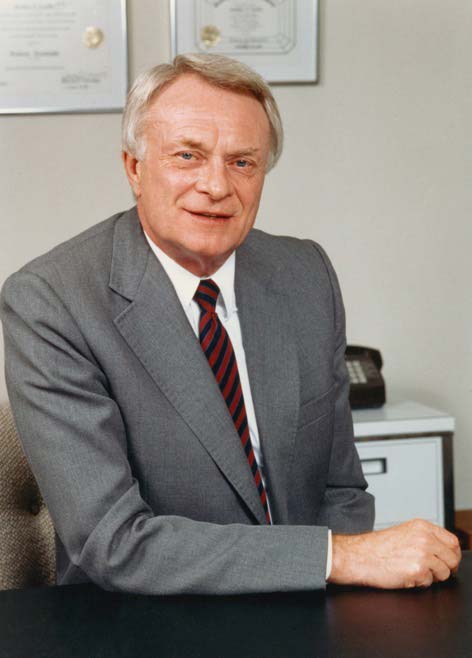 Glenn Nord, member of the Gemological Institute of America (GIA) Board of Governors and past president of the Institute, passed away on June 9. He was 90.
An associate of the Institute for more than 50 years, Nord earned his GIA Graduate Gemologist diploma in 1959 and, in 1961, became one of GIA's corps of travelling instructors. Nord pioneered the group's corporate training programs, taking GIA instruction to Israel and Japan in 1970 and beginning a global outreach that now spans 14 cities in 12 countries.
"Glenn Nord was a committed advocate for GIA's mission, and for our students and the GIA staff, particularly those in our gemmological laboratories," said Institute president and CEO Susan Jacques. "His business acumen and wisdom, shared over decades with GIA management and the Board of Governors, provided strategic guidance that built GIA's success."
Nord left the Institute in 1974 to work in the international diamond trade, but was asked to return in 1983 to serve as GIA's third president during the transition from then-president Richard T. Liddicoat. He stayed in the role until he retired in 1986 and remained on the GIA Board of Governors until his death, the last few years as Governor Emeritus. In 2001, he received the Richard T. Liddicoat Award, the GIA's highest honour.
Nord is survived by his wife Hannah and their three children, as well as their grandchildren and great-grandchildren.
The GIA has said it will establish a scholarship in his name in the near future.