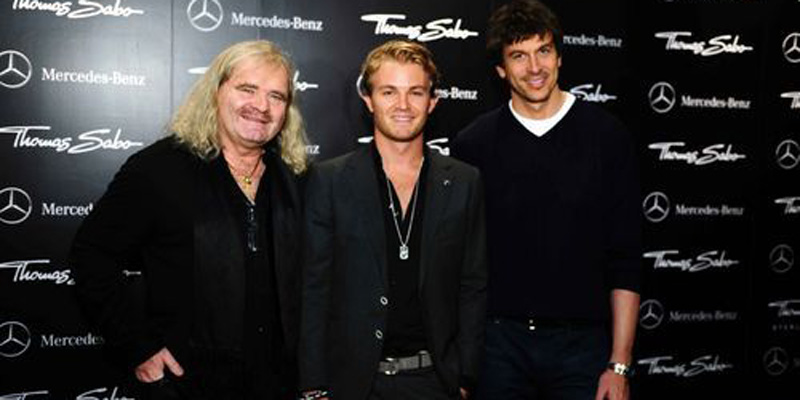 Racer Nico Rosberg is the new face of the Thomas Sabo Rebel at Heart 2014 campaign.
"Nico is young, dynamic, and also a true rebel behind the steering wheel," said company founder, Thomas Sabo. "He therefore perfectly reflects the 'drive' of our brand."
The announcement came at the 'Night of the Silver Stars,' a glamorous, star-studded party at LeVeL33, located in Singapore's central business district and set against the backdrop of the Marina Bay skyline. Among the 200 invited guests were also several local celebrities, as well as 10 Miss Universe representatives. The event also gave attendees a sneak peek at the Rebel at Heart 2014 collection.
Rosberg is a Mercedes AMG Petronas Formula One Driver and three-time Grand Prix winner.
"Thomas Sabo is a long-standing partner of Mercedes-Benz in the DTM and the perfect host for luxury lifestyle appointments, such as this evening's 'Night of the Silver Stars,'" said Toto Wolff, head of Mercedes-Benz Motorsport.
"Our event once again underlined the values of distinctive design and high quality that are shared by both brands."