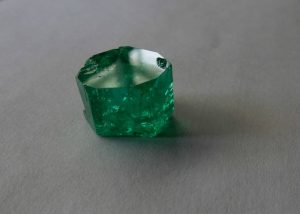 The outlook is positive for Colombia's Coscuez Emerald Mine, says Toronto-based miner Fura Gems.
The company recently completed its first mineral resource estimate for the mine, which doubled as the first mineral resource estimate in the Colombian emerald sector.
The results indicated 3 million tonnes of inferred mineral resources at a grade of two carats per tonne. At an approximate price of US$200 per carat, the estimate encompasses 6 million carats and anticipates a mine life of 30 years.
"This continues to give us additional confidence in the geological understanding, emerald distribution, and potential value of the stones we have recovered," said Dev Shetty, CEO of Fura Gems. "This historic mine's maiden mineral resource estimate is a significant milestone for the company. We look forward to upgrading the resource estimate to a higher category in the upcoming year."
The estimate was prepared by consultants Watts, Griffis and McOuat (WGM) in accordance with National Instrument (NI) 43-101, Standards of Disclosure for Mineral Projects, and the Canadian Institute of Mining, Metallurgy, and Petroleum (CIM) Definition Standards for Mineral Resources and Mineral Reserves and Guidelines.
To arrive at these results, more than 20 km (12 mi) of underground tunnels were mapped, more than 1600 m (5249 ft) of core drilling was completed, and nearly 16,000 emeralds were recovered from bulk sampling.