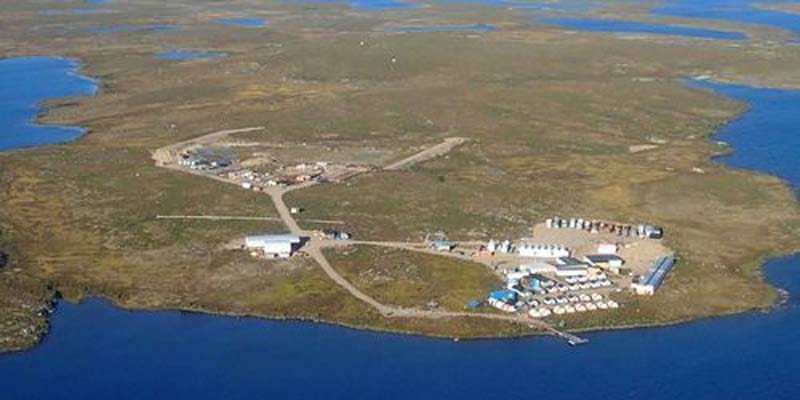 Mountain Province Diamonds says development of the Gahcho Kué diamond mine is on track, with first production slated for the second half of 2016.
Right now, the project is more than 80 per cent complete.
"We continue to make excellent progress at Gahcho Kué," said Patrick Evans, Mountain Province's president and CEO. "Key areas of focus over the next six months are commissioning of the primary crusher and diamond plant, as well as preparation for operational readiness."
The news comes following the announcement De Beers was ceasing production at its Snap Lake mine and transferring 41 employees to Gahcho Kué, which it co-owns with Mountain Province. A further 60 workers will be transferred next year as the mine prepares for production.
"The regrettable decision relating to Snap Lake will have no impact on plans for the Gahcho Kué mine," said Kim Truter, chair of Gahcho Kué's management committee and De Beers Canada's CEO.
"On the contrary, Gahcho Kué will benefit from the availability of trained and experienced employees who are being transferred to support operational readiness."
Evans said procurement under the capital program is 99 per cent complete and preparations for the 2016 ice road deliveries are on schedule.
"The project continues to meet our lending group's tests-to-completion and the final 2015 draw-down against the project finance facility has occurred," he added. "During 2015, a total of $158 million U.S. has been drawn against the $370-million U.S. facility. Mountain Province is fully funded to commercial production and also has a $75-million U.S. cost overrun facility in place."