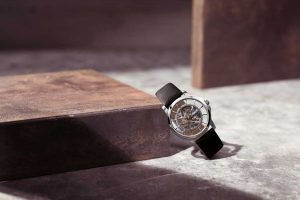 Timex Group Canada is now the distributor of Kenneth Cole watches for the Canadian market.
Photo courtesy Geneva Watch Group
Geneva Watch Group has named Timex Group Canada the Canadian distributor of Kenneth Cole timepieces. The two companies expect Timex's established presence in the country to be an asset in expanding the brand.
"With its vast network and strong market position, Timex is the perfect partner to show the Canadian consumer the existing world of Kenneth Cole watches," said Geneva Watch Group's chief financial officer (CFO) and chief operating officer (COO), Stefan Kuhlwein.
Vikram Arora, Timex Group Canada's managing director, says he expects Kenneth Cole's modern, urban-inspired esthetic to do well with Canadian watch consumers.
"We look forward to building the brand in Canada with our retail partners," he said.