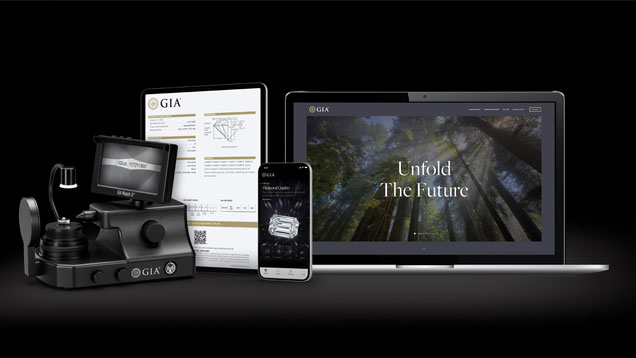 The Gemological Institute of America (GIA) is going digital
The lab has announced it will be phasing out paper reports by 2025. The conversion will begin in January 2023 with the digital launch of its most popular report, the GIA Diamond Dossier.
Accessible by a QR code, digital reports will open in a revamped app and will feature GIA-provided information about the diamond's 4Cs.
Additionally, the digital offering will feature a new inscription matching service, enabled by the GIA Match iD instrument. Engineered to pair with the app, GIA Match iD captures a diamond's inscription image and links the diamond to its secure GIA report using proprietary artificial intelligence (AI) technology.
The conversion will save 18 tonnes (20 tons) of paper and 16.8 tonnes (18.5 tons) of plastic each year, as well as reduce transportation-related carbon emissions, GIA says.
"Digital reports from GIA build on our decades of innovation and move our consumer protection mission forward," says the lab's president and CEO, Susan Jacques. "This important transformation allows GIA to offer consumers a truly modern and engaging experience while helping our industry progress toward a more sustainable future."
For more, click here.