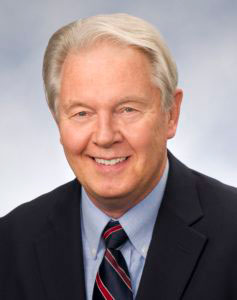 James Shigley, PhD, of the Gemological Institute of America (GIA) has received the Robert M. Shipley Award, the American Gem Society's (AGS') most prestigious honour.
For more than 30 years, Dr. Shigley, who is currently GIA's only distinguished research fellow, has been widely recognized as the face and voice of GIA research, AGS says. His studies have identified methods of separating natural from laboratory-grown diamonds, documented important gem localities, and established characteristics of high pressure, high temperature (HPHT) lab-grown diamonds.
"Over the years, Dr. Shigley's focus on the facts of photomicroscopy helped everyone with his spot-on analysis and insight," says Bill Farmer, senior advisor to the AGS international board of directors and current chair of the award's nominating committee. "The Shipley award can go to those who serve the society or even their community; however, those who receive the Shipley honor in the realm of gemmology are rare and special indeed. The good doctor is most well-deserving."
Additionally, Shigley's contributions have earned him industry recognition, including The Dr. Edward J. Gübelin Most Valuable Article Award (1998), the Accredited Gemologists Association's (AGA's) Antonio C. Bonanno Award for Excellence in Gemology (2007), the AGS Lifetime Achievement Award (2017), and the Richard T. Liddicoat Award for Distinguished Achievement.