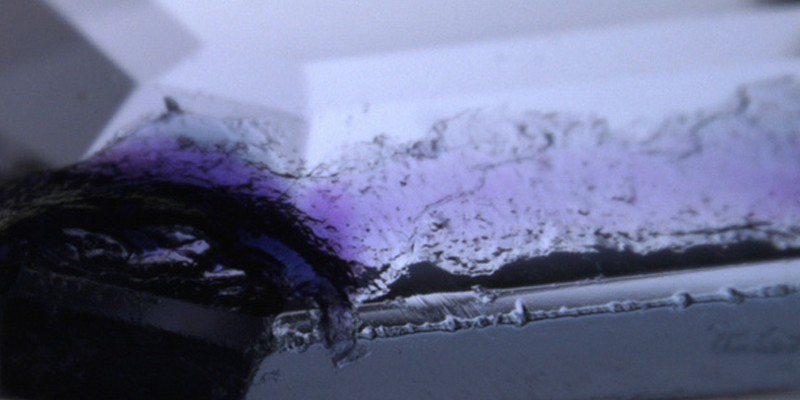 Adhesive-set gemstones have caught the attention of the Gemological Institute of America (GIA).
In its G&G eBrief newsletter, GIA says a California goldsmith notified the laboratory in March he had purchased several gemstone rings mounted with glue coloured to match the ruby, amethyst, and tanzanite bezel-set in the jewellery. Removing the stones, he says he noticed they were slightly lighter in areas without the adhesive. This was particularly apparent in the case of the amethyst.
The goldsmith says he purchased the rings last year from a customer who had bought them from a TV shopping network.
GIA experts examined a 1.87-carat tanzanite removed from one of the pieces and found a purple-coloured flexible adhesive on some of its crown facets, especially at the corners.
GIA says the glue was used not only to mount the stones, but also to enhance their appearance.