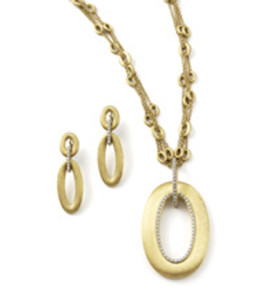 The price of gold may hit $1000 in the second half of 2008, says a precious metals consultancy.
Speaking in Toronto last month, GFMS Ltd. executive chair Philip Klapwijk said investor interest is expected to ease the price of gold up to an average of $840 over the first half of the year, with further increases predicted down the road.
"Investor appetite for gold at the moment seems undimmed and this should push gold higher over the year," Klapwijk said. "Predicting the top is never easy, but we always thought the $900 barrier could easily fall quite soon and then we have to start viewing $1000 as a clear possibility for later this year."
Continued volatility and the high price of gold are expected to drop the demand for the precious metal in fabrication by as much as 20 per cent in the first half of 2008.
Although jewellery fabrication grew by five per cent last year, this was large due to stability in the first half of 2007. While China and Turkey saw growth, U.S. consumption fell drastically.
The price of gold has averaged $875 so far this year.
Formerly known as Gold Fields Mineral Services, GFMS specializes in research in global gold, silver, platinum, and palladium markets.