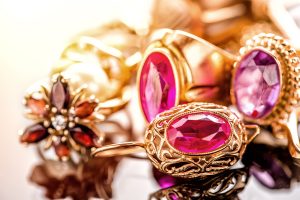 Despite fairly stagnant performance in the first half of 2018, gold could be on track to achieve strong results during the rest of the year. This is the prediction made by the World Gold Council (WGC) in its mid-year outlook.
The precious metal stayed fairly flat for the year's first six months, with its price increasing by four per cent only to drop the same amount between January and June. As the second half of 2018 begins, gold prices have continued to gradually fall.
However, WGC indicates this trend may not continue through to 2019. Despite short-term uncertainty, the council says global economic growth, trade wars resulting in a weakened U.S. dollar, and increasing inflation could all bolster the metal as 2018 continues.
This stance is based on current trends as well as the historic performance of gold, which has typically seen a price rise when the dollar is weak or when inflation is greater than three per cent. Even the recent decline, WGC says, could ultimately have a positive result if the more accessible price point sparks greater consumer demand. The United States has already seen higher demand for gold jewellery, which the council believes will continue to grow.
To read the full report, visit WGC's website.