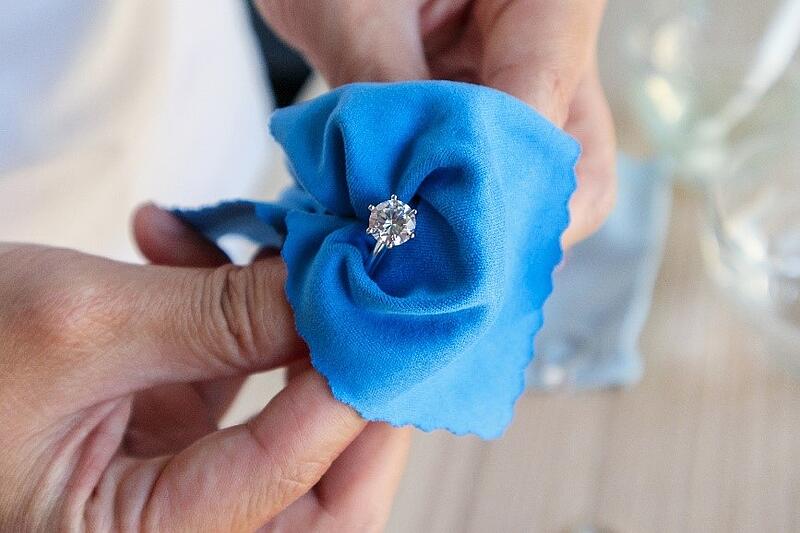 While there is no doubt thorough, diligent hand-washing is good for an individual's health and wellness, the same cannot be said for their jewellery.
This is according to Jewelers Mutual. A recent poll conducted by the insurance group had 60 per cent of respondents say they do not remove their rings before washing their hands. Likewise, more than 50 per cent admitted they wear their rings when they shower.
While soaps and sanitizers may seem gentle, they may be harmful to stones and metals used in jewellery, the group says. What's more, neglecting to remove pieces like engagement and wedding rings before scrubbing up increases the risk of these items slipping off of a finger and getting stuck in a drain.
Other activities jewellers should advise their clients to do 'sans rings' to avoid potential loss and damage include:
exercising;
applying sunscreen or bug spray;
going into a hot tub, sauna, or pool; and
gardening.
As good measure, individuals should err on the side of caution when deciding whether or not an activity could damage their jewellery, Jewelers Mutual says, adding that any pieces that might be damaged should be brought in for inspection immediately.
"Well cared-for jewellery can last for generations," says Don Elliott, the group's director of claims. "Visiting your trusted jeweller for a professional jewellery inspection and cleaning at least twice a year will help uncover potential damage that may not be noticeable to the untrained eye. They'll be able to catch a loose diamond before you lose it from your setting completely."
For more jewellery cleaning and care advice you can share with your clients, click here.