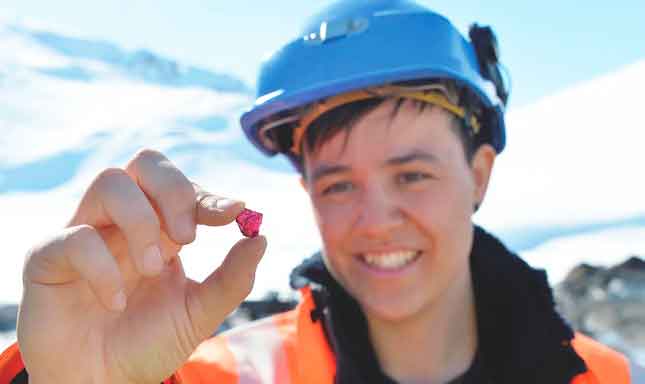 Operations have been suspended at Greenland Ruby's Aappaluttoq ruby and pink sapphire mine—reportedly, because the site was not producing enough gemstones.
The news comes one month after Greenland newspaper Sermitsiaq reported the mine had been steadily laying off its workers this year. The company's chief sales and merchandising officer, Michele Billam, has since confirmed the closure with JCK, adding that mining operations had been suspended for care and maintenance since January. The company has reportedly been conducting exploratory mining at two other sites in Greenland.
Greenland Ruby had been producing rubies and pink sapphires from the Aappaluttoq mine since 2017. For more on the history of the mine, see "The land of Aappaluttoq: Greenland's ruby" by Lauriane Lognay.