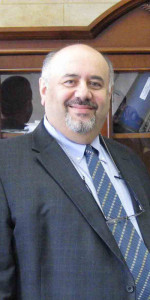 Habib Malo of Malo Creations has been named president of the Quebec Jewellers Corporation (QJC).
His appointment comes after the resignation of André Marchand, who is leaving to spend more time with his family and to recover from health issues.
"Thanks in part to his hard work and charisma, [André] was able to help position QJC to ensure its credibility among both consumers and other organizations, such as the Office of Consumer Affairs and Ministry of Industry," Quebec Jewellers Corp., said in a notice to members.
"We thank [André] for his involvement and all of his accomplishments and wish him a well-deserved rest. He will always be welcome at the QJC."
A member of the executive committee for 20 years, Malo is co-owner of the Laval-based company that bears his name. Now a manufacturer of wedding bands, engagement rings, and eternity rings, Malo Creations had its beginnings in retail, a sector the Malo family entered after emigrating from Turkey. Already having a background in manufacturing, though, Malo and his brother, Elie, decided in 1983 to shut down the stores and get into the wholesaling and manufacturing game. The company also manufactures and distributes Candy Ice, a line of interchangeable jewellery.
Members of the executive committee serving with Malo are: Carmen Rivet, Robert Beaulne, Normand Roy, Pierre Tremblay, Stéphane Lavoie, Simon Marcil, Gary Dubrovsky, and Denis Lafontaine. Véronique Guérin will serve as an observer.