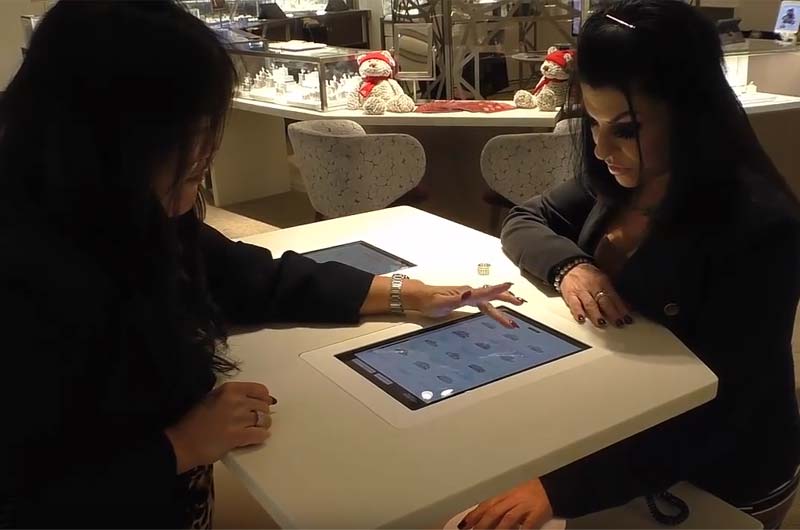 Helzberg Diamonds has introduced a new concept designed to enhance both online and in-store purchasing with augmented reality.
"We know before there's ever a marriage proposal, future grooms and brides spend significant time online researching purchase considerations and exploring engagement ring preferences," said Beryl Raff, the company's CEO. "Understanding that online shopping often serves as the 'front door' to our retail stores helped us develop our next generation digital store concept."
The Helzberg Virtual Ring Experience allows customers to virtually try on more than 100 ring styles in multiple viewing angles, as well as share photos of their selections via social media and e-mail.
"Some guests know exactly what they want, while others want to explore an endless aisle of possibilities from the size and shape of a diamond or gemstone, to the metal type, to the setting style," added Raff. "This is a great tool to help customers find the perfect ring and give them greater confidence in their jewellery-purchasing decisions."
To see the technology in action, check out the video below, courtesy of Helzberg Diamonds.