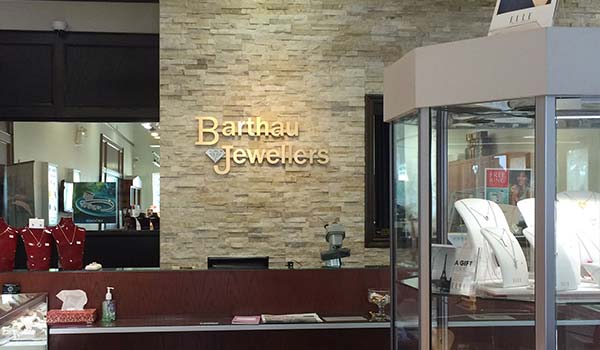 A decades-old jewellery store in Stouffville, Ont., is putting the pieces back together following a devastating burglary last month.
The break-in took place at Barthau Jewellers, occurring overnight between Aug. 4 and 5.
The thieves entered the shop through two holes made in the roof, York Regional Police say, and ultimately got into the store's Underwriters Laboratories of Canada- (ULC-) rated bank vault using blowtorches among other methods.
"We're presuming they could have started [on the roof] two days earlier, overnight," shop owner David Barthau told Jewellery Business. "After the fact, we saw debris in an area that was inconspicuous.
"We're just surmising; that's not based on fact."
The shop was equipped with an extensive security system, which included motion detectors and cellular backup.
The breach, Barthau has since learned, may relate to how frequently his alarm system was 'pinging' (or communicating with) its central station, though this is not known for sure.
"I'm advising all jewellers to ask their alarm company how often their system pings," Barthau says. "I had asked previously, but didn't use the right terminology.
"If they had told me how often my system was pinging, I would have said, 'that's not enough.' I know now more than I knew then."
The full scope of what was taken and the value is not yet known. For Barthau, who does many in-shop repairs, the most devastating aspect of the burglary is the loss of his clients' items.
"It's the customers' stuff that's harder to deal with more than our own merchandise," he says, adding that his clients have largely understood the circumstances.
"We're fortunate in that we have photographs of all items that we had taken in for repairs, as well as our inventory," Barthau says.
The shop, which has been operated by the Barthau family for more than 50 years in Stouffville and neighbouring Markham, was temporarily closed following the robbery, but has since re-opened with revamped security systems and protocols.
"This was a very high-level crew," Barthau says of the intruders. "It was a sophisticated attack."