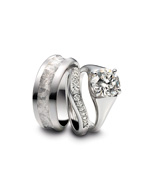 Vehicle catalytic converters may be good for the environment, but thieves in Laval, Que., are finding a less altruistic use for them.
 
Police say the emission control devices are being cut or torched off cars for the platinum powder inside, which is used as a catalyst.
It's suspected the skyrocketing price of platinum is the possible reason for a recent rash of thefts. Thieves targeted a fleet of rental trucks over Christmas, ripping off the converters from 13 trucks at a cost of $25,000 to replace.
The devices are part of a vehicle's exhaust system and contain trace amounts of platinum.
There is some evidence that theft of catalytic converters may be reaching 'epidemic' proportions in parts of Europe and the United States. Although they caution it has not reached this point in Canada, police say thefts of the devices may have gone unnoticed in the past since thieves tend to steal whole cars and strip them for parts.
The easiest targets appear to be minivans and sport utility vehicles, as thieves can easily slide under them to remove the converters.