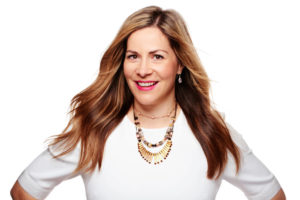 A Regina-based designer has been recognized as one of the most powerful women in Canada by the Women's Executive Network (WXN) and KPMG.
Rachel Mielke, CEO of Hillberg & Berk, is one of 110 women to make the 2018 list of Canada's Most Powerful Women Top 100 Award Winners. Like all of this year's winners, she is being honoured for her support of diversity and inclusivity and her inspirational example to the next generation.
"An inclusive Canada is key to our strength and success as a nation," said Elio Luongo, CEO of KPMG in Canada. "It is imperative we break down barriers and create the necessary conditions and opportunities for women to thrive and succeed in leadership positions."
The awards span 10 categories as well as the public, private, and nonprofit sectors. Mielke was one of the winners in the 'Entrepreneurs' category, having started Hillberg & Berk—now a national, multi-million-dollar business—at her kitchen table in 2005.
Opportunities such as a successful pitch on the TV show 'Dragon's Den' and the chance to offer items on the Shopping Channel helped Mielke grow the brand over time. Today, it has numerous accolades to its name, with Hillberg & Berk pieces having been worn by Olympic athletes such as Tessa Virtue and by Queen Elizabeth II.
"I am so honoured to be named to Canada's 100 most powerful women alongside such a distinguished group," Mielke told Jewellery Business. "I am excited about the profile this will give to the work our company does to support and empower women locally and across the country."
To access the full list of winners, click here.