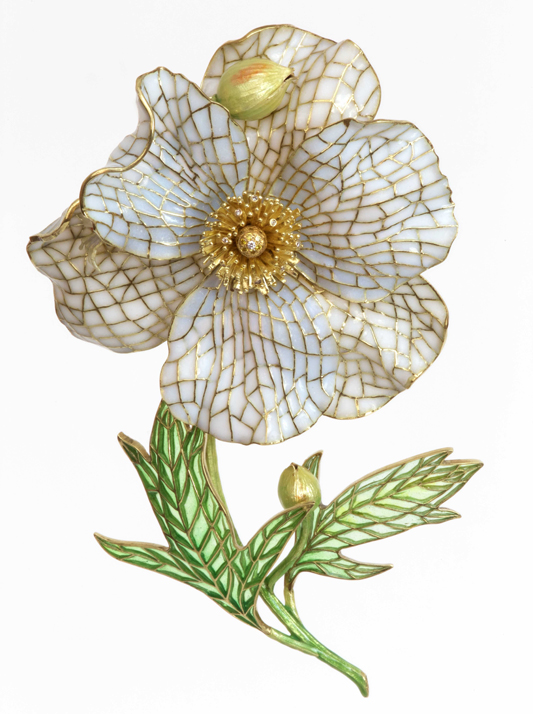 Those interested in the history of jewellery might want to schedule a trip to the Big Apple this spring.
The Association for the Study of Jewelry and Related Arts (ASJRA) is set to host its 16th annual conference in New York City on Apr. 4.
The event, which is open to industry and non-industry members, boasts a range of educational talks from industry experts.
Beth Wees, the Ruth Bigelow Wriston Curator of American Decorative Art at the Metropolitan Museum of Art, will serve as the conference's keynote speaker, delivering an address titled, 'Jewelry for America.'
Other speakers include:
John Nels Hatleberg ('An Affinity for Gems'), a conceptual gem artist;
Jeannine Falino ('The Circle and the Line: Over 70 Years of Designs by Betty Cooke'), an independent curator and scholar who is currently curating a retrospective of Cooke's work for the Walters Art Museum in Baltimore;
Tom Herman ('Analyzing Plique-a-Jour Jewelry by Marcus & Co. and the Montilja Poppy Brooch Project'), an artisan goldsmith;
Lois Sherr Dubin ('Floral Journey: Native North American Flower Beadwork'), author of the History of Beads: From 30,000 B.C. to the Present and North American Indian Jewelry and Adornment; and
Elyse Zorn Karlin ('The Jewelry of Peter Lindenauer,' 'The Work of Robert Lee Morris,' and 'Diamond Jim Brady'), author, freelance curator, and co-director of ASJRA.
The conference also includes a study day, limited to 25 people, on Apr. 3. This will feature a curator's tour of the exhibition 'Jewelry for America' with Carver Wees, as well as a group luncheon and a guided tour of Manhattan's Mount Vernon Hotel Museum.
To register, click here.