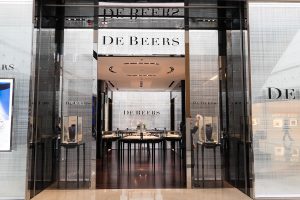 The Women's Jewelry Association (WJA) has named four honorees for its 2018 Visionary Awards, a new set of awards introduced to mark the organization's 35th anniversary.
"Our four awards will go to women who are the first to hold their high positions of leadership in their companies, and to organizations that are providing support and mentorship to women," said WJA board president Jenny Luker.
The women Luker mentions are Mercedes Abramo (CEO of Cartier North America), Caryl Capeci (president of Hearts on Fire), and Nadja Swarovski (the first female member of Swarovski's executive board).
The fourth award will jointly honour De Beers Group and United Nations (UN) Women for their collaborative efforts to promote women's rights within De Beers, its diamond-producing companies—including Canada—and its marketing.
Winners will be celebrated at the annual Awards for Excellence gala, to be held July 16 at New York City's Pier 60.