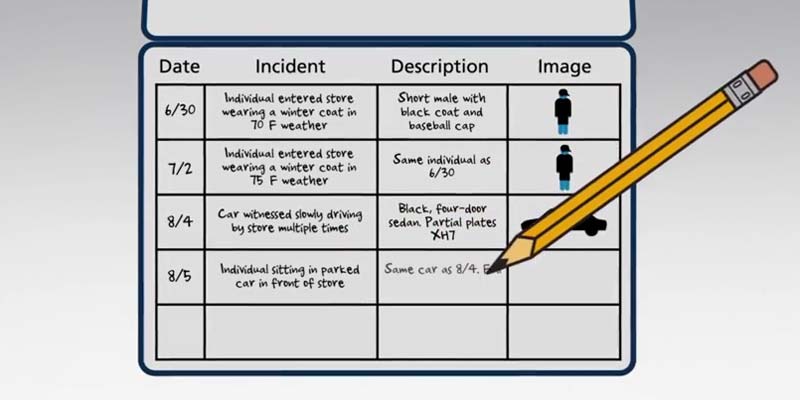 A new video from Jewelers Mutual offers tips to train staff on how they can identify and document incidents of casing and suspicious individuals to help prevent a crime.
"Identifying potential casing and criminal threats is everyone's responsibility within a jewellery business, and a suspicious incident logbook can be a great tool to raise your team's awareness," said Mark Cumicek, Jewelers Mutual's director of loss prevention.
"Documenting and sharing suspicious behaviour among your team is an inexpensive and effective component of your security plan."
According to the insurer, nearly all crimes against jewellery businesses include elements of casing as criminals prepare to strike. In some cases, criminals and their accomplices may be in your store many times, identifying weaknesses and looking for opportunities.
To help prevent a crime, ensure sales associates understand what suspicious behaviour looks like. This may take the form of individuals who seem more interested in the store's layout, procedures, and security features than jewellery. People who avoid eye contact or conversation should also be considered suspicious, along with vehicles parked outside with occupants who may be watching the store.
Jewelers Mutual suggests sales associates immediately log the date and time of the suspicious behaviour, as well as identifying characteristics of the individuals and vehicles involved.
Review the logbook regularly to look for patterns and proactively share trends with local law enforcement.
To see the video, click here.