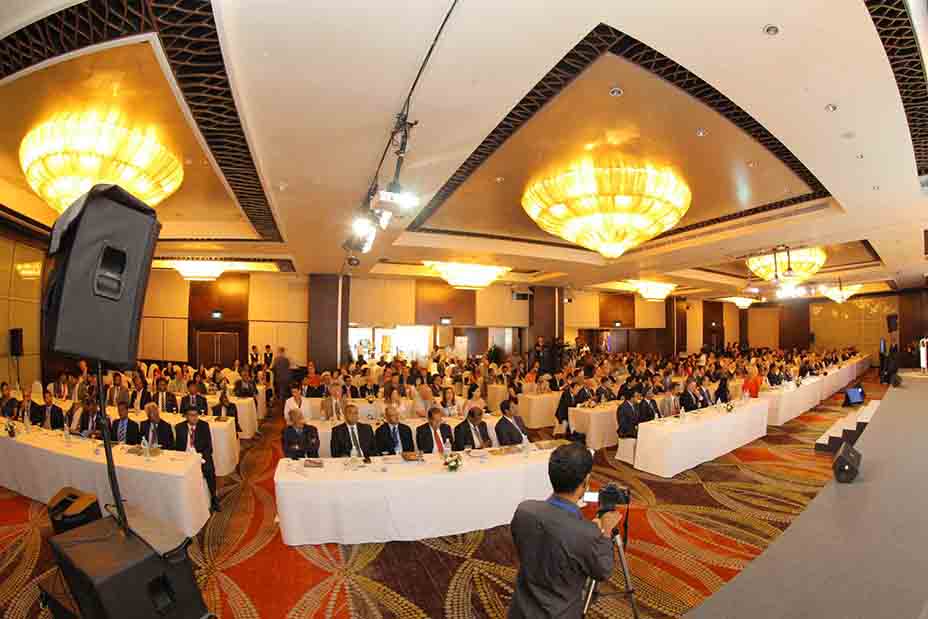 By Cynthia Unninayar
Under the theme, 'Sapphire & More,' the International Colored Gemstone Association (ICA) marked its 30th anniversary at the 2015 Congress, held in the beautiful nation of Sri Lanka. From May 16 to 19, more than 250 delegates from 27 countries converged on the luxurious Cinnamon Grand Hotel in Colombo for four days of informative talks, networking opportunities, sporting events, cultural activities, and just plain camaraderie. A special Facets Gem Show also afforded delegates the opportunity to purchase local gemstones.
The hospitality of our Sri Lankan hosts, the excellent organization, and the choice of speakers—not to mention the amazing cultural activities and delicious food—made this Congress truly an event to remember. The level of fellowship and friendship during the four-day event gave the initials ICA a new meaning—they could have easily stood for 'International Camaraderie Association.'
Here is a brief summary of only a few of the Congress speakers.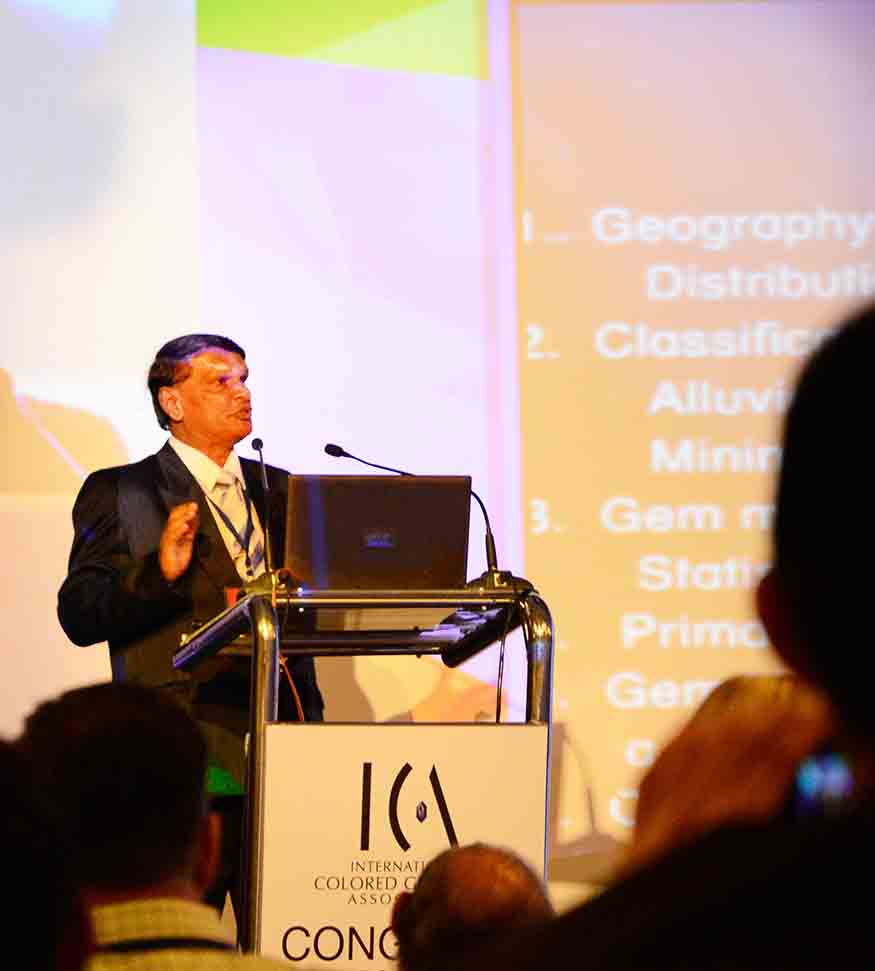 The formal start of Congress began with introductory remarks by ICA president Benjamin Hackman and Sri Lankan ministers, as well as the nation's leading gemstone and jewellery industry officials. Hackman also presented 30th-anniversary medallions to Ravi Karunnuyadka, minister of finance; Kabil Hashim, minister of enterprises and investment; A.H.M. Fowzie, minister of disaster management; and Mohamed Imtizam, chair of the ICA organizing committee, Sri Lanka.
Imtizam welcomed the hundreds of participants to what he said was the oldest gemstone-producing country in the world. He also acknowledged ICA had helped in the development of Sri Lanka's gemstone industry, which is presently valued at $500 million US.
Karunnuyadka explained the Sri Lankan government is supportive of efforts to expand the country's gem and jewellery industry, with the goal of eventually making Sri Lanka a global gemstone and jewellery centre. "We will give all support to the industry for tax incentives and duty concessions, and will work to deal with problems and facilitate business opportunities."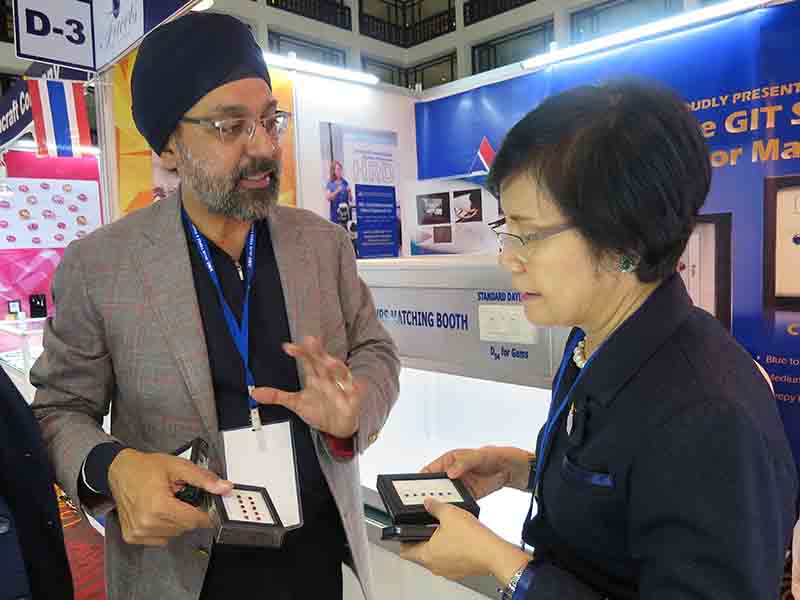 To celebrate ICA's 30th anniversary, past-president Paolo Valentini offered a brief history of the association before author and historian Jack Ogden presented on 'Sri Lanka Legacy: History of Sapphires.' Gemological Institute of America's (GIA's) Ken Scarratt then spoke about the global distribution of sapphire deposits. Bringing the topic back to Sri Lanka, ICA director Gamini Zoysa presented on the geology, occurrence, and distribution of gem deposits in Sri Lanka. Zoysa was followed by Chanaka Ellawala of Renelle Ltd, who disclosed Sri Lanka's 'best-kept secret—jewellery made in Sri Lanka.
The afternoon session featured talks on padparadscha sapphires by Richard Hughes of Lotus Gemology, alexandrite by Pornsawat Wathanakul, director of Gem & Jewelry Institute of Thailand, and spinel by Edward Boehm, vice-chair of Gemstone Industry Laboratory Conference (GILC), among others. Evening activities included a cocktail reception on the beach of the famed Mount Lavinia Hotel, followed by dinner and a spectacular presentation of traditional Sri Lankan dancing.
The second day of Congress began with a speech by CIBJO president Gaetano Cavalieri that highlighted the importance of corporate social responsibility (CSR) and transparency in business practices. Harvard professor Dennis Campbell then spoke on leadership, management, and strategy directions for independent coloured gemstone business owners. Nilam Alawdeen, chief executive officer (CEO) of N.Alawdeen, evoked the very topical and controversial issue of nomenclature and the difficulty of creating harmonization of terms, such as 'pigeon's blood red,' 'cornflower blue," and 'royal blue' regarding sapphire colours.
Among the many interesting speakers was Saman Amarasena, of Swisscut Lapidaries, explaining precision cutting in Sri Lanka for the watch industry. GIA's Vincent Pardieu addressed the questions surrounding a reportedly undetectable heat treatment of Mozambique rubies carried out by Sri Lankan 'burners.' On the sales and marketing side of the gem business, UBM's Letitia Mei Lai Chow spoke on the marketing of coloured gemstones.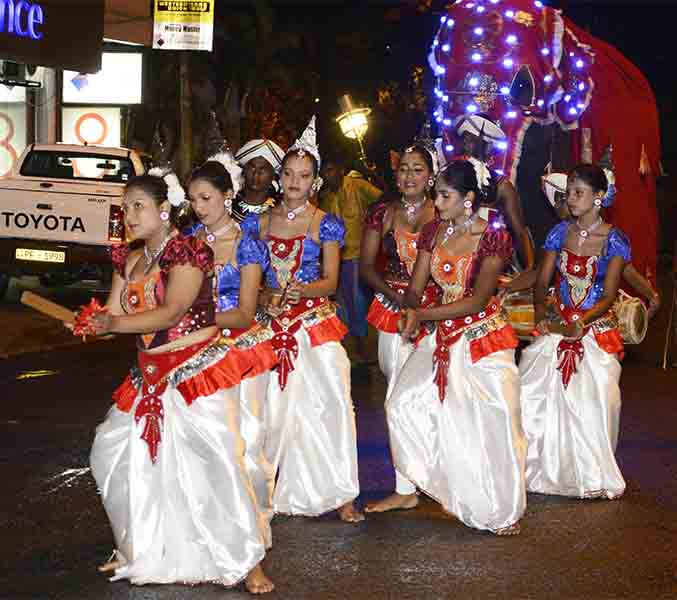 The evening's activities included a fascinating outing to see a traditional Sri Lankan 'Perahera,' a procession consisting of decorated elephants, acrobats, drummers, and dancers in traditional attire. The parade culminated at Park Street Mews in a lively street party, including dinner and more entertainment by noted Sri Lankan singers and dancers.
The last day of Congress again offered a wide range of presentations and discussions. The session began with a speech by American Gem Trade Association (AGTA) board president Ruben Bindra on transparency in the supply chain and ethical practices. Second up was this author's presentation on gems and trends, featuring what's hot for 2015 in terms of designer jewellery, gems, and fashion. Among the other presenters, former ICA president Andrew Cody provided an entertaining review of the opal industry in Australia and his career in buying, manufacturing, and selling the gems.
One of the major goals of Congress was to encourage younger members of the global coloured gemstone and jewellery industry to attend. Sinan Muhammed Muslim Salahudeen of Mushan International spoke on the subject of young enterprises in the modern gem and jewellery industry. He talked about the energy the younger generation can bring to the industry, adding they easily embrace technological changes and are willing to take bold steps. "We need to educate young people about coloured stones and focus on high-quality products, looking at clarity, colour, and cut before looking at carat weight."
Congress concluded with a lively panel discussion on some of the topics raised during the sessions. The most heated discussion centred on harmonizing colour nomenclature at the major laboratories. Gem and Jewelry Institute of Thailand (GIT) director, Pornsawat Wathanakul, explained the institute has established a master set of colours to be used as a standard, namely for 'pigeon's blood red,' 'cornflower blue," and 'royal blue,' and would make them available to other labs. However, the overall consensus among the speakers was that, for many reasons, harmonization among labs was unlikely to happen in the near future.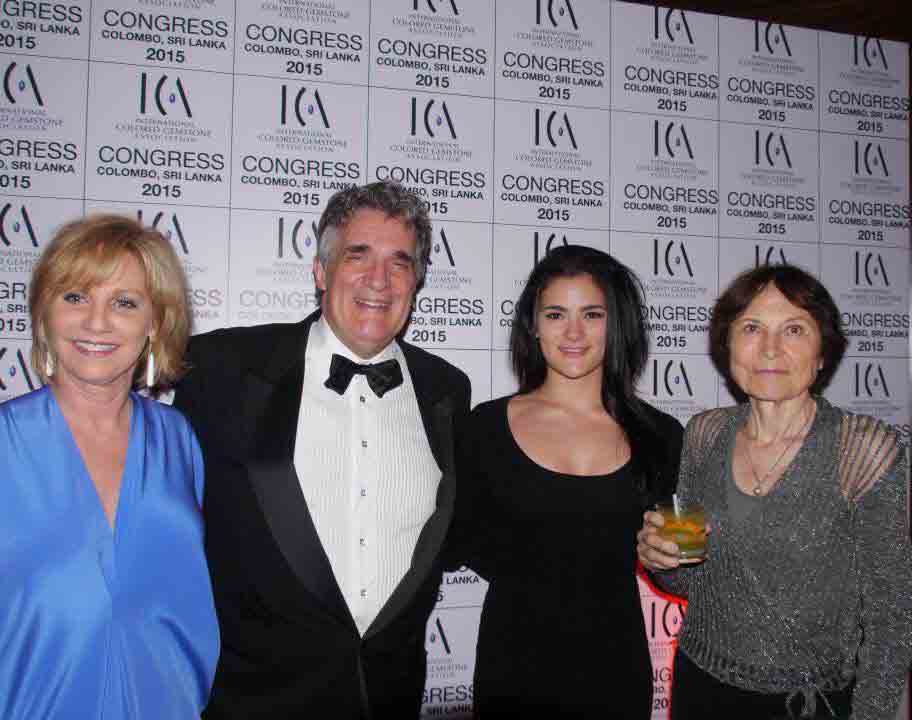 Another major issue was that of disclosure, deemed to be vital to ensure consumer confidence and increases in sales. The feeling among attendees was the retail sector needs to be more proactive in providing more transparency and details about the gemstone jewellery it offers for sale, since that would put consumers at ease and enable them to make informed purchasing decisions.
The final evening ended in a gala dinner where Hackman praised the organizers for creating such an exceptional event. As everyone bid goodbye to old and new friends, 50 of us looked forward to the mine tour scheduled to depart the next morning. Stay tuned for the August issue of Jewellery Business for that report.