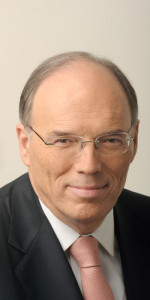 Shmuel Schnitzer has been re-elected president of the Israel Diamond Exchange (IDE).
Schnitzer, who previously served between 1998 and 2004, received 57 per cent of the vote in a secret ballot of the exchange's 3000 members.
He replaces Yair Sahar, owner of Sahar-Atid, who completed one two-year term.
Schnitzer is an honorary president of IDE, as well as the World Federation of Diamond Bourses (WFDB), which he led from 2002 to 2006. He is also vice-chair of the World Diamond Council (WDC).
Schnitzer heads S. Schnitzer Diamonds Ltd. He is a member of the boards of the Israel Diamond Manufacturers Association and the Israel Diamond Institute, and is also a member of the advisory committee of the Shanghai Diamond Exchange, which he helped to found.