IGI recertified under responsible jewellery standard
January 11, 2018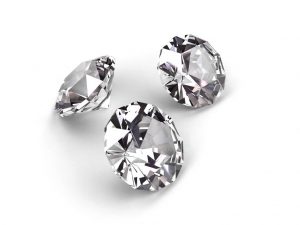 The International Gemological Institute[2] (IGI)–North & South America has announced its recertification under the Responsible Jewellery Council's[3] (RJC's) 2013 Code of Practices[4]. An RJC member since 2009, the institute will remain certified for three years.
"It is a pleasure to announce IGI–North & South America has been recertified," said Andrew Bone, executive director of RJC. "The new provisions under the 2013 Code of Practices address important issues for our members and their supply chain. We are delighted to see members achieving recertification against the standard and warmly congratulate IGI–North & South America."
Certification is based on independent audits that assess companies' adherence to the code, which is designed to ensure responsible business practices concerning diamonds, gold, and platinum. In a press release, IGI said adherence to these principles reflects the company's directives of credibility and high standards.
"We are honoured to once again receive this important distinction. IGI is dedicated to supporting RJC's commitment to promote responsible and ethical business practices throughout the industry," said Jerry Ehrenwald, CEO of IGI–North & South America. "By adhering to these core values, we will continue to instill and reinforce consumer confidence."
Endnotes:
[Image]: https://www.jewellerybusiness.com/wp-content/uploads/2018/01/bigstock-Three-Diamonds-2497714.jpg
International Gemological Institute: http://www.igiworldwide.com/
Responsible Jewellery Council's: https://www.responsiblejewellery.com/
2013 Code of Practices: https://www.responsiblejewellery.com/code-of-practices-2013-english/
Source URL: https://www.jewellerybusiness.com/news/igi-recertified-responsible-jewellery-standard/
---