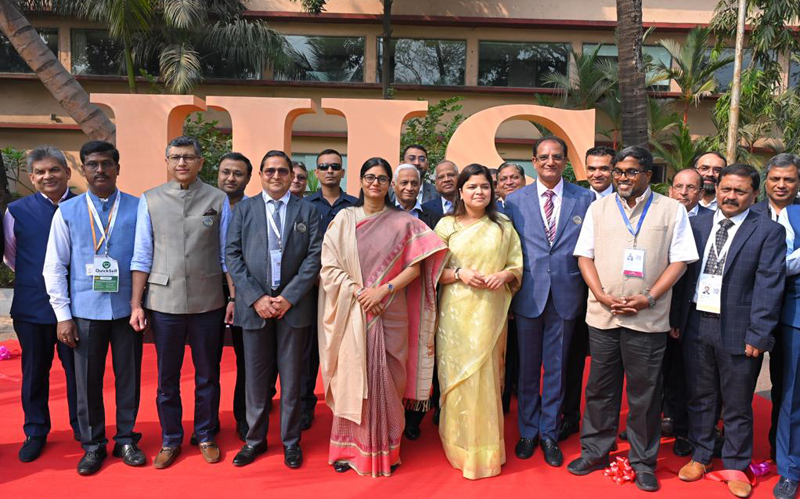 Just two weeks into 2023, the international jewellery world is already celebrating a successful industry event.
Held Jan. 5 to 9, the 15th edition of the India International Jewellery Show (IIJS Signature), organized by the Gem & Jewellery Export Promotion Council (GJEPC), hosted more than 1300 exhibitors across six halls at the Bombay Exhibition Centre in Mumbai. Delegations gathered from 10 countries, including Canada, the United States, the United Kingdom, Malaysia, Sri Lanka, Iran, Bangladesh, Nepal, the United Arab Emirates (UAE), Bahrain, and Russia, GJEPC reports.
The event, which featured pre-fabricated booths to avoid wastage, served as a launchpad for GJEPC's "One Earth" initiative, which will see the group plant 50,000 trees in a year, coincides with GJEPC's goal to make IIJS shows completely carbon-neutral by 2025 to 2026.
"This was the perfect launchpad for our pro-environment initiative to reduce our carbon footprint through an aggressive tree plantation drive," says GJEPC convener of national exhibitions, Nirav Bhansali. "We have already received commitments for planting more than 25,000 trees and we will cross 50,000 trees in this year. We have tied up with SankalpTaru Foundation for this process."
The show included a newly added section for laboratory-grown diamonds, along with continuing booths showcasing women entrepreneurs and budding jewellery designers.
"This edition of IIJS Signature show has many new and innovative features," Bhansali says. "We tried to be more outward looking, and have brought in experts in other fields to share valuable insights with our members."
"With $40 billion worth of exports, the gems and jewellery sector is a prominent contributor to growing Indian exports year on year," adds India's minister of state for commerce and industry, Anupriya Patel. "India has just signed two significant FTAs [free trade agreements] with the United Arab Emirates and Australia, which has resulted in strong double-digit growth in exports to these countries."