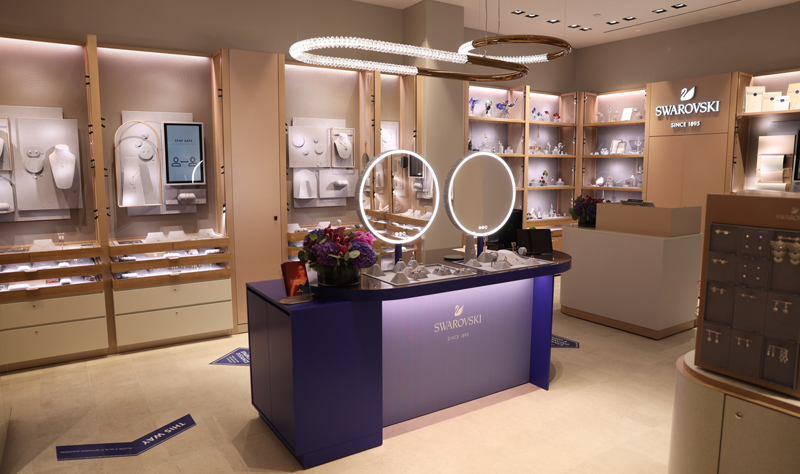 Ontario's capital just got a bit more sparkle.
Swarovski has opened Canada's first Crystal Studio 'digital concept' store at Toronto's Cadillac Fairview (CF) Sherway Gardens. Conceived as a dynamic space, the retail location aims to 'elevate the in-store experience' through an interactive environment, Swarovski says.
"When developing the concept, we really tried to learn from our consumers and address their needs," says Robert Buchbauer, chair of Swarovski's executive board and CEO consumer goods business.
The store features an array of technological elements, the retailer says, including variable lighting settings for trying on pieces in-store and interactive tablets for digital styling.
"[This] new retail concept truly puts consumers at the centre, inviting them to experiment and style their sparkle with our products; giving them the opportunity to mix and match, like in a creative studio, but in an environment designed to integrate physical and digital dimensions," says Michele Molon, Swarovski's executive vice-president of commercial operations. "We are breaking the traditional distance between staff and customers, facilitating an interactive and continuous dialogue with them."
Swarovski launched its first Crystal Studio in Milan last year and has since opened locations in Paris, Beijing, Shanghai, and California.