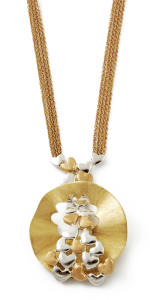 Lower gold prices and the volatile global economy fuelled the dollar demand for gold and helped it reach a record high of $32 billion US for the third quarter.
 
According to the World Gold Council (WGC), investors seeking refuge in gold from the chaos of global markets contributed most to the increase, which was 45 per cent higher than second quarter figures. Made up of exchange traded funds (ETFs), bars, and coins, investment demand doubled from the previous year to $10.7 billion (all figures US dollars) or 382 tonnes, an increase of 18 per cent.
Compiled independently for the WGC by metals consultant GFMS, the figures show strong bar and coin buying in the Swiss, German, and U.S. markets, leading to some reports from dealers of a shortage of bullion.
"Gold's universal role as a store of value has shone through during this quarter helping attract investors and consumers to all forms of gold ownership," said WGC chief executive officer James E. Burton. "The rise in demand for gold bars and coins has been impressive, as has the record rise in gold ETF inflows. Perhaps most encouraging is the return to positive jewellery buying, which has been absent for several quarters due to the high levels of price volatility."
Burton said gold's appeal as a safe haven should continue, given the uncertainty of the global economy.
"But so too will the possibility of heightened levels of activity in the speculative side of the gold market. Therefore, it is too soon to call an end to market volatility," he added.