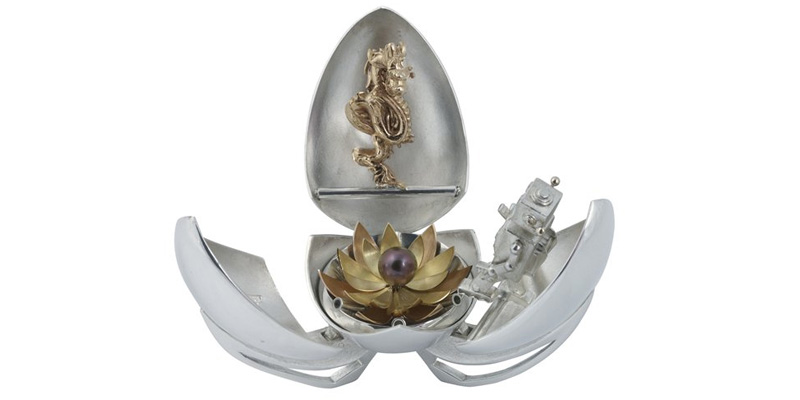 Jewellery Business bench tips writer Llyn Strelau has been named a finalist in the hollowware category at the 2014 Saul Bell Awards.
Entitled 'FUTURE PERFECT,' his design depicts a robot and dragon as passengers on a spaceship. The project is the subject of Strelau's column in the upcoming May issue of Jewellery Business.
Named after Rio Grande's founder, the design competition recognizes artists who challenge traditional perceptions of jewellery design.
Applicants were invited to submit designs in the categories of alternative metal/material, gold/platinum, silver/Argentium, metal clay, hollowware, or enamel.
The designs selected as finalists move on to the final round of judging, with winners to be announced at an awards ceremony on May 18 during the Santa Fe Symposium in Albuquerque, N.M.
First-place winners in each category receive a $2000 Rio Grande gift certificate and other prizes, while second-place winners receive a $1000 Rio Grande gift certificate and other prizes.
Prizes will be handed out on June 2 at an awards dinner during JCK Las Vegas.