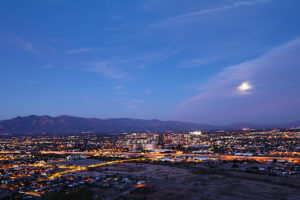 JCK Tucson will return to JW Marriott Starr Pass Resort & Spa this winter, bringing with it a slew of new events and partnerships. This year's show is scheduled to run from February 6 to 9.
"With its breathtaking location in Tucson, superior calibre of exhibitors, unparalleled offerings for education, innovative partnerships with industry organizations, and new special events, JCK Tucson 2019 promises to be the best edition yet for all those that attend," said Katie Dominesey, event vice-president for the show.
One of the partnerships Dominesey alludes to is with the Women's Jewelry Association (WJA). This year, the group will launch a pavilion at the show, offering exhibit space to members who have not exhibited at JCK events before.
"We are thrilled to be taking our partnership with JCK to the next level. JCK Tucson is an intimate, design-focused show," said Bernadette Mack, the association's executive director. "We see this pavilion as a natural and exciting avenue to maximize benefits for our designer members in a setting that will offer a truly robust experience."
JCK has also formed a partnership with the American Gem Society (AGS), which will hold its annual board meeting at the resort as well as being featured in one of the show's Fireside Chats.
The third annual Gems After Dark celebration will return on the show's second day, giving attendees an opportunity to mingle, play games, and have refreshments. Also featured this year will be live gem-cutting sessions on February 7 and 8, offered by renowned cutter Roger Dery. Dery will demonstrate his skills on two gems from Malawi, Africa: a 16.10-carat rhodolite garnet and an 11.44-carat aquamarine.
For more on JCK Tucson, visit the event's website.