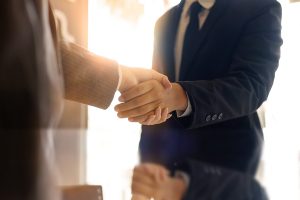 Jewelers Mutual Insurance Group has expanded its offerings with the acquisition of shipping logistics software company TransGuardian. The two companies have worked together in the past, collaborating last year to launch a shipping initiative offering discounts and package insurance.
"Jewelers Mutual is dedicated to providing value to our jewellers, and offering a shipping solution is another way to do so," said Scott Murphy, Jewelers Mutual's CEO. "The needs of the jewellery industry will continue to change. Jewelers Mutual is committed to navigating those changes to continue to provide solutions that raise the tide of the entire industry."
Although TransGuardian is now part of Jewelers Mutual, its staff—including operational and technical directors Jim and Madlene Moseley—will remain in their roles with the company. There will also be no interruptions at its New York- and Los Angeles-based service centres.
"Being welcomed into a 105-year-old company like Jewelers Mutual means access to a wide range of talent and resources," said Jim Moseley. "Together, we will enhance our customer experience and roll out bigger and better enhancements."