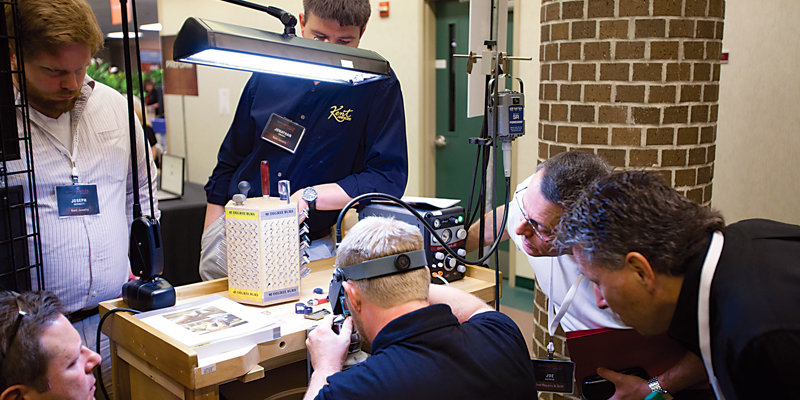 Diamond grading basics and working with white metals were just two of the seminars Stuller, Inc., presented at its 10th annual Bench Jeweler Workshop.
More than 200 bench jewellers attended the two-day event, which also included interactive demonstrations from industry professionals and networking opportunities.
Jewellers from across the United States gathered at Stuller's headquarters in Louisiana.
"Between the warmth of the area and the warmth of the people, this [experience] really opened up the jewellery world for me," said Lauren Goldreich, of Bennett's Gems and Jewelry in Belfast, Me. Goldreich was the winner of Stuller's 'Win a Trip to Workshop' Facebook promotion.
"We'd like to extend a heartfelt thank you to all who made this year's event a success," said Stuller president and chief executive officer (CEO) Jay Jackson. "And a special thanks to our attendees."