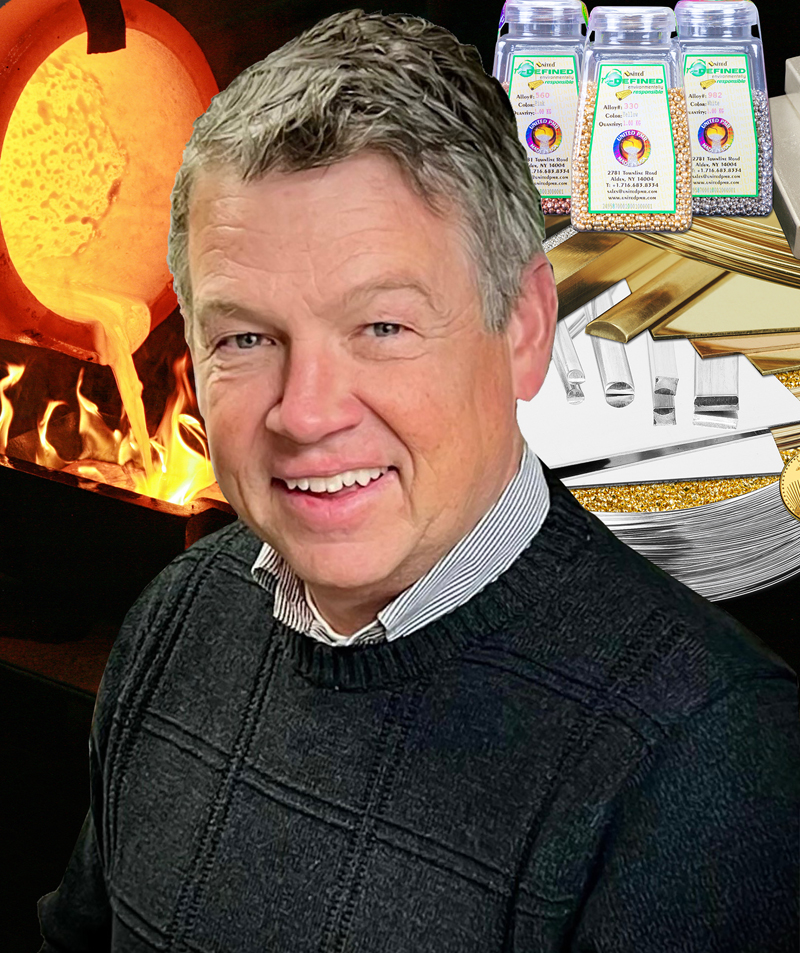 A sales leader with more than 15 years' experience in the metals industry has joined the United Precious Metal Refining (United PMR) executive team.
Bob Dixon will take on the role of director of sales and business development. Dixon, who is new to the jewellery industry, brings to the position extensive sales leadership experience with large multi-national companies. He was recruited to further develop United PMR's sales team with new and innovative methods, the company reports.
"At United, we are continuously looking for ways we can help our existing customers grow, and also grow ourselves," says United PMR president and CEO, Vincent Guadagna. "Bringing Bob aboard was a great step in that direction."  
Under Dixon's leadership and guidance, the company has plans for continued growth and expansion into new territories and markets. Working in tandem with the metallurgical and technical teams, the expansion plan is both vigorous and ambitious—but Dixon says he is up for the task.  
"My experience with precious metals and my connections with markets United has not tapped into will help the team with new business opportunities," he says, adding, "I'm looking forward to learning more about the jewellery and pawn industries to meet our customers and get a better picture of how United can best serve them."