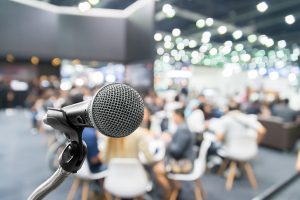 It is not too late to apply to be a speaker at the third annual Jewelry Industry Summit, to be held in New York City from March 9 to 10. Industry experts are invited to submit proposals via online form by December 15 at the latest, and will be notified by January 10 if selected.
The Jewelry Industry Summit relies on an interactive format focused on attendee engagement to share important information with the jewellery industry. This year's theme focuses on sustainability and responsibility in business practices and the supply chain. Speakers may cover these subjects or a variety of subtopics in one of three formats:
express talks, which are delivered by a single speaker, last 20 minutes, and use storytelling to complete an in-depth exploration of an idea with potential to spark change;
learning labs, which run for 75 minutes, may be delivered by up to three speakers, and highlight tools or resources attendees should be aware of in the pursuit of sustainability; and
fireside chats, which are more casual presentations that involve one or more speakers being interviewed by a prepared third party.
"We look forward to a diverse slate of speakers, drawn from both inside and outside the industry, offering practical resources that industry members can start to use immediately to sustain and improve our supply chain," said Cecilia Gardner, the event's director. "As with past Summits, we plan a very dynamic and interactive session, with creative formats that encourage collaboration and the exchange of ideas."
Those chosen to present must submit all relevant materials no later than February 16.