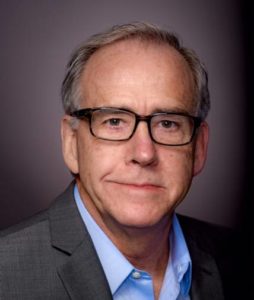 The team behind Luxury and JCK Las Vegas is expanding. Jim Fox, former sales director for Swarovski, has been appointed by show organizer Reed Jewelry Group to the new position of portfolio sales director for both events.
In this role, Fox will work to improve industry and customer relationships, building on client feedback to create a better show experience. He will also lead the shows' sales team, creating strategies to further develop the events.
Fox served as sales director at Swarovski for nine years, ultimately creating 50 new stores at such locations as casinos and airports as well as in traditional settings. His work generated more than US$50 million in new business for the company.
His full career includes more than 20 years of luxury goods sales and business development experience. He has also completed sales work for the Gillette Company's fine writing instrument division, partnering with brands such as Tiffany & Co., Neiman Marcus, and Saks Fifth Avenue.
In a release, Reed described Fox's sales strategy as one based on full understanding of customer objectives.
"JCK is excited to have such a seasoned luxury sales veteran join the management team. Jim's values and history of approaching sales as a consulting strategy aligns with our passionate commitment to customer satisfaction," said Sarin Bachmann, event vice-president for JCK and Luxury. "We are confident 2019 and beyond will bring a measurable difference for our customers."