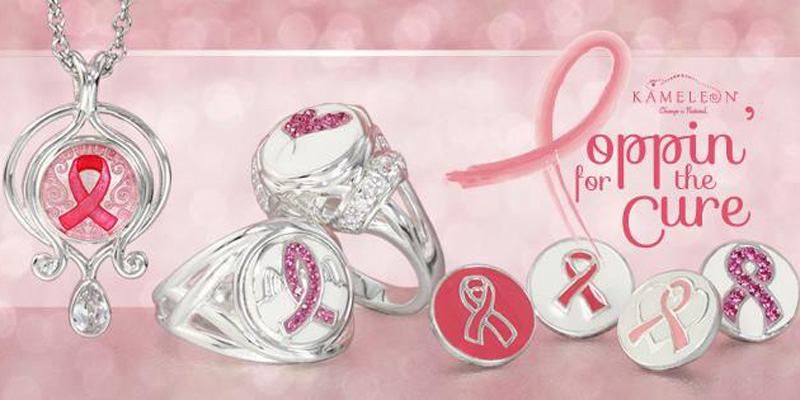 Kameleon Jewelry is giving away a portion of its proceeds from its Pink Ribbon JewelPops to fight breast cancer.
This year, six styles of Pink Ribbon JewelPops will be part of Poppin' for the Cure, including a new release named 'Think Pink' (style #KJP120). Kameleon will donate $2 from the sale of each JewelPop. October is Breast Cancer Awareness Month.
In addition to sales of the jewellery, Kameleon will use its Facebook page to raise funds for the campaign, donating $1 from every 'like' it receives.
Each October, Kameleon retailers are encouraged to host in-store events inspired by the campaign. The company offers stores a preset package of JewelPops, as well as a special Pink Ribbon JewelPop compact case, which can be offered as a gift with purchase. The Poppin' for the Cure campaign has made the months leading up to October busy for Kameleon, as more and more retailers take on the challenge to help in the fight against breast cancer.
For more information on Poppin' for the Cure, contact Kameleon Jewelry at (866) 431-4484 or info@jewelpop.com.