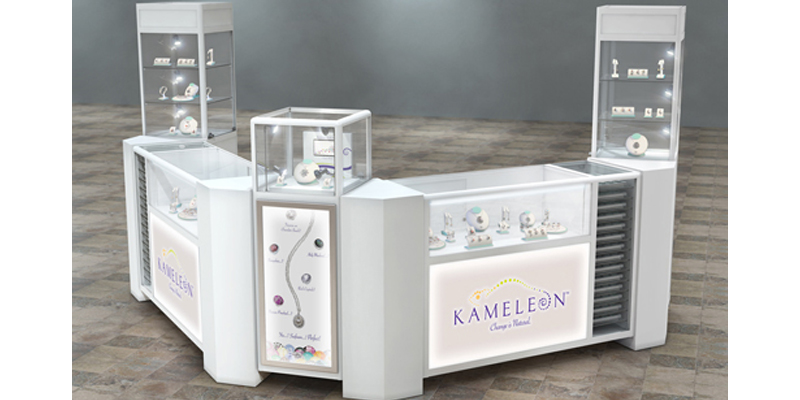 Kameleon Jewelry is setting the stage to boost its brand power.
Retailers can now sign up for its shop-in-shop program, a clearly marked space within a jewellery store dedicated to Kameleon.
Through the use of branded furniture and signs, the sales tactic allows suppliers to create a larger brand presence within a store and help draw consumers' attention to the 'miniature specialty shop.'
Kameleon's shop-in-shop program offers a choice of configurations to accommodate even small spaces, along with leatherette display stands, a 7-in. video screen, and custom-designed branded cabinets.