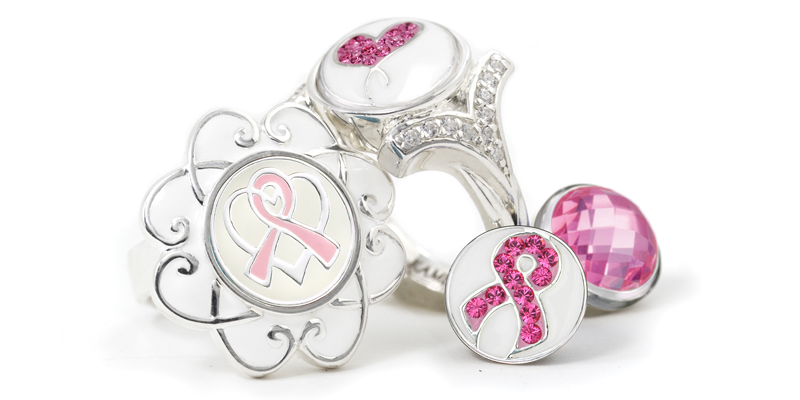 Kameleon Jewelry is once again giving away a portion of its proceeds from its Pink Ribbon JewelPops to fight breast cancer, but this year, the Canadian company is doubling its donation.
In addition to sales of the jewellery, Kameleon will use its Facebook page to raise funds for its Poppin' for the Cure campaign. Last year, the company offered to donate $1 for every 'like' it received, resulting in a record number of 'likes' for the month.
"This is a cause that is close to our hearts, as many women in my family have been affected by this disease; my grandmother didn't survive, but my mother and my aunts are all survivors," said Kameleon's media and communications director, Allison Smith.
"We have participated in the Run for the Cure here in Halifax for about 12 years and felt that when we started selling Kameleon Jewelry, it was the perfect opportunity to help out the cause. To date, we have donated over $7500 and are hoping to increase that amount this year by doubling the portion donated for each JewelPop sold, not only throughout the month of October, but all year long."
The Pink Ribbon JewelPops collection comprises five pieces, including a new stylized pink ribbon heart design.
October is Breast Cancer Awareness Month. Each year, Kameleon encourages its retailers to host in-store Poppin' for the Cure events, and offers stores a preset package of JewelPops, as well as a special Pink Ribbon JewelPop compact case as a gift with purchase.